My friend and colleague Dayna Reggero is one of my producers at Green Living Guy Productions who has gotten me interviews with people like Woody Harrelson for Step Forward Paper (a company using 85 percent wheat straw for paper) or on others. However, the Climate Listening Project is amazing because it has given us an opportunity to share stories from people in faith, farming and business. We like this because it's the places where every day solutions are talked about and created to help solve climate change.
The Climate Listening Project's new short film "Cultivating Resilience" premiered at the University of Montana with over 200 people in attendance and online in solidarity with Climate Week. Events around the world during Climate Week and beyond raised awareness before the 2015 United Nations Climate Change Conference coming up this December in Paris. After seeing the movie in Montanan, students protested for 24 hours peacefully for more solutions toward solving Climate Change.
"Resilience requires us to see with new eyes, to ask different kinds of questions, to embrace uncertainty, and to find opportunity in change," writes local author Laura Lengnick in her new book Resilient Agriculture: Cultivating Food Systems for a Changing Climate (June 2015, New Society Publishers).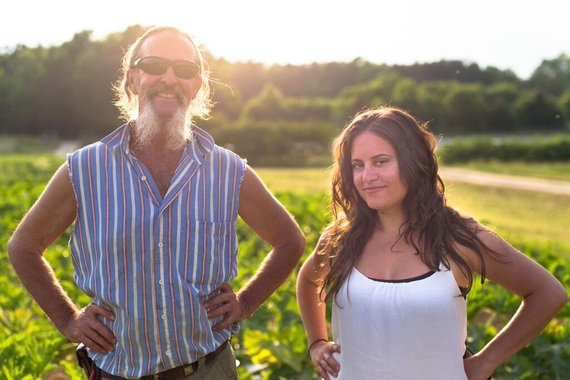 Laura Lengnick was the lead author of the U.S. Department of Agriculture report "Climate Change and Agriculture in the United States: Effects and Adaptation," which was included the third National Climate Assessment. Laura takes a fresh look at resilience through the eyes of the people who work so hard to grow the foods that we enjoy each day.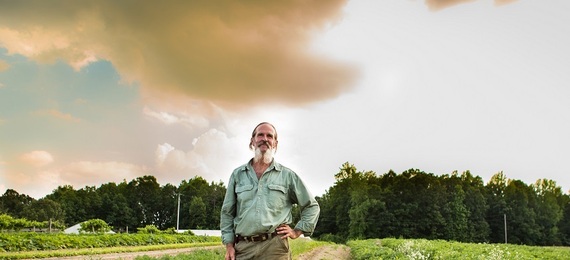 One example outlined in the film is Maple Spring Gardens located around Cedar Grove, North Carolina. They shared that crop diversity has been the best insurance against the higher summer temperatures and more frequent and intense weather extremes. Another one was Happy Cow Creamery in Peltzer, South Carolina which shared that their Twelve Aprils pasture based system creates healthy soil and high quality forage with the flexibility to adjust for changing weather patterns yearlong.
As well, the White Oak Pastures in Bluffton, Georgia, shared how their farm is an organism, with socially responsible and sustainable practices from multi-species rotational grazing to clean energy to good jobs that create climate resilience on the farm and in the community.
This must watch short film is something we should all look at because it's about the food we eat and how it's being affected by climate change. The difference with these example are the solutions provided to solve our problems. That's the excitement about our real future.
For context, the Climate Listening Project launched out of Asheville, North Carolina; which is a global climate hub and home to leading climate thought leaders, think tanks creating and accelerating climate solutions with the National Climate Assessment and U.S. Climate Resilience Toolkit.
Support HuffPost
The Stakes Have Never Been Higher
Related
Popular in the Community