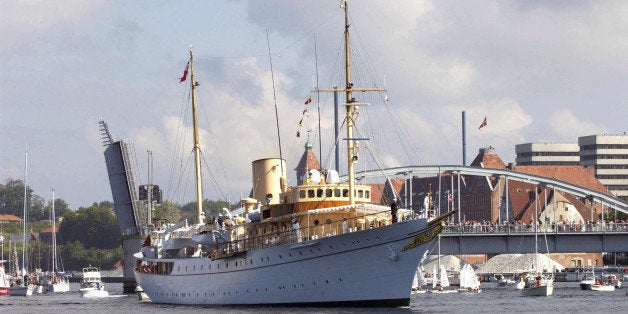 The 76,000 citizens of the little-known Danish municipality Sonderborg act, while politicians' talk and climate change is accelerating. They share the vision of ProjectZero, and have committed themselves to making Sonderborg climate neutral by 2029.
Sonderborg is a picturesque municipality close to the water and the German border, and it wants to prove that climate neutrality is achievable when cities take decisive action and ensure citizens and companies participate in finding new solutions and retrofitting society's energy generation and consumption.
The ProjectZero visionary project is focused on transitioning Sonderborg into a ZEROcarbon community, based on sustainable growth and creating new green jobs. Energy efficiency and energy from the area's own renewable sources are the key means to making the vision a reality. New thinking is essential and public policy and investments fuel the transition. A key part of the municipality's homes are now heated by green district heating based on solar, heat pumps, biofuel and geothermal energy extracted from the ground. A massive investment in wind energy is currently underway.
The impact on local communities has been significant. The municipality has already achieved a 30% reduction in greenhouse-gas emissions since 2007; Sonderborg has proven it is doable. So what is the recipe?
Participation and local networks are crucial. Note that 93% of the citizens know of ProjectZero, and more than 100 families have become ZEROfamilies learning how to save energy. The results are impressive with an average family using 25% less energy and consuming 45% less water.
The energy+ house inspires local residents
In 2009, a unique house was built in Sonderborg. A home that produces more energy than the family that lives in it consumes in their everyday life. The energy+ house is based on a combination of energy-efficient insulation, solar energy, a geothermal heat pump and an ultramodern energy-management system that constantly optimizes the energy use. The energy+ house and its family have inspired many other families.
Funded by the local energy company and Danish foundations, the ZEROhome programme has offered 18,600 private homeowners in Sonderborg the opportunity to have an independent expert measure their homes' energy consumption for free. Approximately 1,200 homeowners have already received a list of improvement options; and 63% of them have energy-retrofitted their homes using local craftsmen who have been specially trained to do the job.
The homeowners have invested an average of USD $22,000 in their homes. Since most homeowners often need to finance their homes' retrofit, ZEROhome has worked with the local area's banks to create new attractive loans for them.
Children have become energy experts in schools and family members are enjoying helping sports clubs become ZERObeacons of progress -- transforming Sonderborg's 35 sports centres into ZEROcarbon facilities -- and to use lessons learned at work and in their everyday life. The whole area is working together to overcome the challenge of climate change.
Companies have reduced emissions by more than 45%
Sonderborg is also home to many green tech companies like Danfoss, a global player in energy-efficiency technologies, and LINAK, which makes key components for wind turbines and sun-tracking solar-power installations. More than 60 companies have committed to reducing their carbon footprint. Some of them have already reduced emissions by 45%, but all of them are actively looking for effective ways to achieve ZEROcarbon in their operations.
Local energy companies and universities assist the transition to secure effective policymaking, new solutions and strong participation.
Scaling up best practices
Tackling climate change requires new ways of cooperation at all levels. Sonderborg is constantly looking for global partnerships that will inspire and scale up its local efforts, and Sonderborg is working hard to become a role model that can inspire others. In 2012, Sonderborg joined the CCI Climate Positive programme, working with C40 and in October 2015, Sonderborg's mayor Erik Lauritzen signed the UN/C40 Compact of Mayors agreement.
Sonderborg urges COP21 to draw heavily upon the possible contribution of all cities and local communities of the world to strengthen the role of local action in climate change mitigation and adaptation.
Learn more about Sonderborg´s ProjectZero and the Sonderborg COP21 Declaration here.
Since 2007, Peter Rathje has been managing the ProjectZero public private company. During 2007-2009 Peter also managed the masterplan development project for Sonderborg´s Frank Gehry Harbour project. Until 2007, Peter worked as CEO/president of high-tech companies in Denmark, US and Germany. Peter has a strong passion for the important role of cities in the energy and climate transition.
This post is part of a "Nordic Solutions" series produced by The Huffington Post, in conjunction with the U.N.'s 21st Conference of the Parties (COP21) in Paris (Nov. 30-Dec. 11), aka the climate-change conference. The series will put a spotlight on climate solutions from the five Nordic countries, and is part of our What's Working editorial initiative. To view the entire series, visit here.
Calling all HuffPost superfans!
Sign up for membership to become a founding member and help shape HuffPost's next chapter