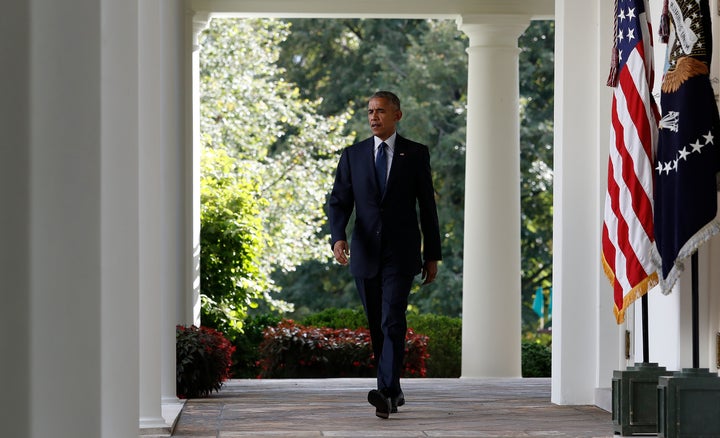 And while cutting carbon emissions is the obvious solution, preparing for rising seas, extreme weather and other impacts will prove critical as the planet inevitably changes.
These moves in the waning days of President Barack Obama's administration are a bid to cement the president's already considerable climate legacy.
John Holdren, the president's chief science advisor, says that in the face of climate change, humans have three options: reducing emissions, building resilience or suffering.
"Society is already doing some of all three," he told The Huffington Post. "What's really up for grabs is the future mix, and if we want ― as all humans should ― to minimize human suffering," mitigation and adaptation will be key, he said.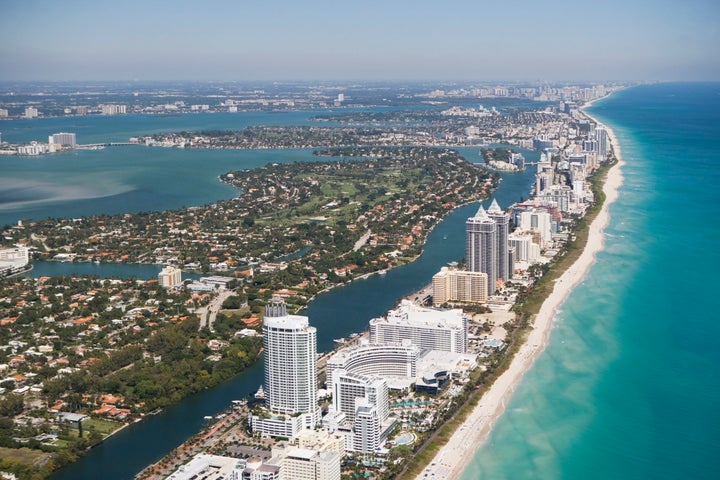 The lengthy report, titled "Opportunities to Enhance the Nation's Resilience to Climate Change," is among the fruits of Obama's Climate Action Plan. The council, created via a presidential executive order three years ago, includes senior officials from all of the federal agencies.
"We have come a long way in understanding the effects of climate change, organizing communities, strengthening infrastructure, protecting our natural and cultural resources, developing technology, and planning for the future," the report reads. "Climate change impacts will continue to manifest for a long time to come, and we have more work to do to ensure that we prepare, we adapt, and we respond and recover quickly."
In the last decade, extreme weather and wildfires alone cost the federal government $357 billion. That figure, however, "represents a small fraction of the true economic cost of climate change" ― a cost that is expected to grow significantly in the coming decades, according to the report.
"Protecting the economy requires protecting the climate," Holdren told HuffPost.
The report offers a detailed look at Obama's history on climate, including nine executive actions, and highlights opportunities for advancing science-based technology, integrating climate resilience into the federal system and supporting communities as they deal with the effects of climate change.
Christy Goldfuss, managing director of the White House Council on Environmental Quality, said the document takes into account everything that's been accomplished under Obama and provides "a path forward."
"It really is one of those slow-moving catastrophes, because it's hard to say any one storm is the result of climate change, but every record-breaking temperature or extreme weather event raises more awareness," she told HuffPost.
Along with the resiliency report, the White House Office of Science & Technology Policy announced "Resilience Dialogues," a public-private collaboration aimed at helping communities "build a better understanding of their climate risks and identify the locally relevant information, tools, programs, and other resources that can help them in resilience planning."
Holdren told HuffPost that, as people have experienced climate change in their own communities, acceptance, awareness and willingness to face the problem head has gone up.
In Baltimore, Maryland, for example, Kristin Baja, the city's Climate and Resilience Planner, is "employing groundbreaking outreach techniques to engage underserved populations in climate resilience planning to prepare for natural disasters," the report states. Earlier this year, the White House recognized Baja for her leadership.
Since taking office, Obama has been a champion on climate. And now his administration has given the country a playbook to guide climate resiliency efforts moving forward.
But as Obama himself acknowledged in an interview with The New York Times last month, those achievements could be undone if, say, Republican presidential nominee Donald Trump were to replace him in the oval office.
As the president says in Leonardo DiCaprio's new climate change documentary "Before The Flood," there are "some folks on the other side."
"Even if somebody came in campaigning on denying climate science, reality has a way of, you know, hitting you in the nose if you're not paying attention," Obama says in the film. "And I think that the public is starting to realize the science, in part because it's indisputable."
View the full resiliency report here.
Before You Go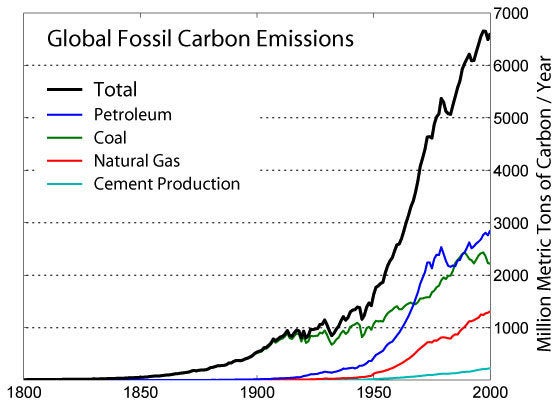 How Scientists Know Climate Change Is Happening
Popular in the Community