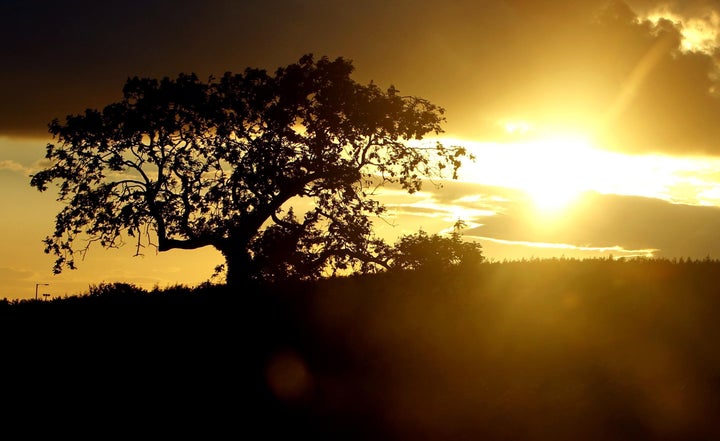 Last week PBS aired Frontline's "Climate of Doubt," documenting the success of the denialists in reversing U.S. political opinion on climate science. While journalists and academics have been covering this story, this was the first comprehensive television documentary about the groups and political forces driving the climate change denial effort.
The success of the climate countermovement is evidenced by the absence of climate change as an issue in the current Presidential race. The fate of former Republican congressman Bob Inglis of South Carolina shows why. Inglis was run out of the Republican party for believing climate change is real and saying so. With climate change a Tea Party third rail that can destroy careers, legislative action is a non-starter.
As Hurricane Sandy -- known in the Twittersphere as #Frankenstorm -- makes landfall, we see that the climate system doesn't give a whit about politics. Increasing amounts of evidence show that scientific projections made since the 1980s are coming true. Nine of the hottest years on record have occurred since 2000 and 2012 is on track to be the hottest in history. Arctic summer ice is disappearing faster than iPad minis and the tundra is giving up its climate-warming methane at an alarming rate. Research now shows the beginning of a change that could take the climate system away from any hope of human control. Frozen methane hydrates along the U.S. continental shelf are destabilizing due to shifts in the gulf stream.
Scientists' physical predictions are often accompanied by societal and economic predictions as well. Frankenstorms like Sandy are part of the forecasts, but more extreme scenarios foresee drought, famine, population dislocations, climate refugees and human suffering. Should these predictions come true, you might expect anger and demand for an accounting.
This could take the form of lawsuits against industries associated with greenhouse gases, like oil and gas. ExxonMobil, arguably the inventor of the denialists' strategy of doubt, got out of the denial business in 2005, fearing the climate equivalent of tobacco litigation. With a company full of geologists, it would be impossible to argue that Exxon didn't understand the science.
But worse case human suffering might lead to something more. Will future generations see the action of today's denialists as "climate crimes against humanity?" If so, they will have abundant documentation to press charges. With the internet becoming a vast searchable archive, no one's past actions can be refuted. As former Republican Representative Bob Inglis said in his final address to Congress, "I'm very excited to be here Mr. Chairman, because this is on the record. And it's a wonderful thing about Congressional hearings, they're on the record... and our grandchildren, or great-grandchildren, are going to read."
Calling all HuffPost superfans!
Sign up for membership to become a founding member and help shape HuffPost's next chapter