This is a whole new level of stomach-lurching.
Their footage (shot on GoPro cameras) will throw your gut for a loop. Catch our climbers inching their feet onto the veeery edge of the tower at 1:43, and hoisting themselves up the crane poles, jungle-gym style, at 2:05. The Shanghai World Financial Center and Jin Mao Tower -- some of Shanghai's tallest skyscrapers -- look like toys peeking out of the cloud blanket far below.
And if you're easily nauseated, we DARE you to watch the camera peer down the crane shaft at 3:10. EEK.
The Shanghai Tower has been under construction since 2008. When it's done, it'll be (by most accounts) second in tallness only to the Burj Khalifa in Dubai.
...let's just hope Raskalov doesn't try to climb that one next.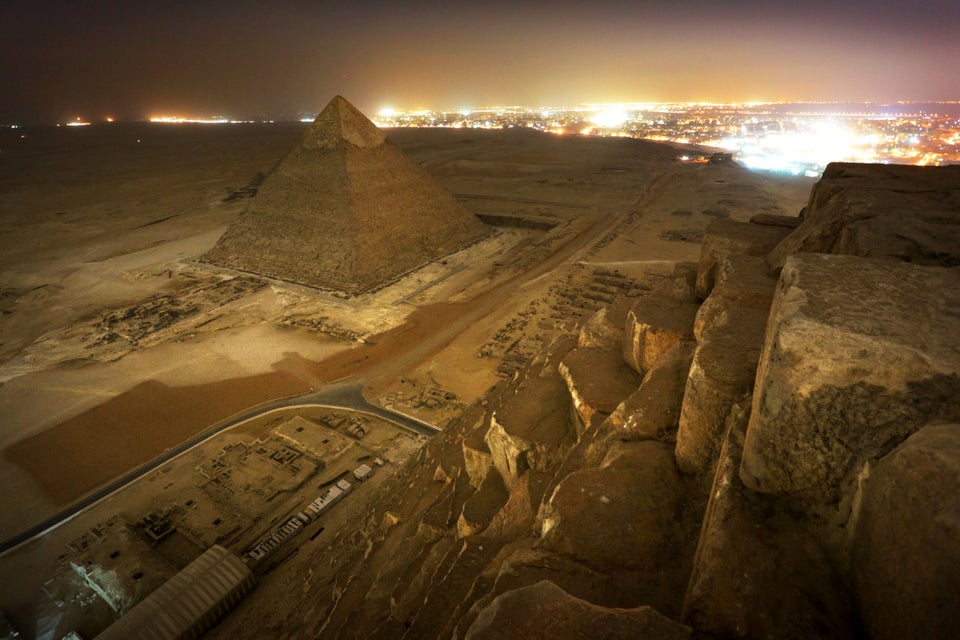 Vitaly Raskalov's Great Pyramid Climb