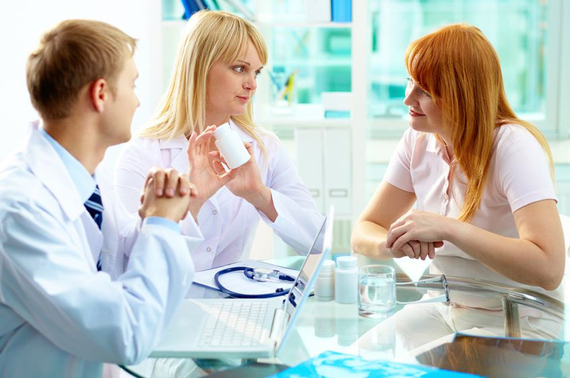 One of the questions facing those with advanced breast cancer who finds that their options for breast cancer treatment seem to have dwindled to nothing is taking a look at the world of clinical trials. After all, what else can you possibly do? But before jumping in, you may want to assess whether clinical trials are a good option for you. But how can you possibly know? As always, a little research might be the best place to begin.
For an overview of what you might need to know, you may want to start with a resource on breast cancer clinical trials like this one. This will provide you with an overall introduction to the world of clinical trials, assistance in deciding whether a clinical trial is right for you, what these programs intend to accomplish, the various phases of such trials and at which stage you may be entering a particular trial and how to find the right one for you. There are many trials currently underway or are at a beginning stage and are looking for new participants. However, before you make the decision to become a participant in any one of them, you are advised to discuss your options with your medical team.
If you find a particular trial that you think is right for you, the information should be shared with, most likely, your oncologist. This person is intimately familiar with your particular medical situation and the treatments that you have already been provided. A medical assessment is suggested in order to allow your doctor to consider what is being undertaken in the trial and how it may or may not be of benefit to you. If your doctor determines that a particular trial may not be right for you, you might want to consider providing information that you found regarding other trials or enlist his/her help in finding a clinical trial that might be of value to you. Should your doctor not be willing to help you to find a clinical trial that may be of value to you, you might want to find out why you would not be a good candidate. Armed with that information, a referral to a new doctor/oncologist might be your best option.
Although clinical trials will not accept patients that have not been properly screened and determined to be appropriate for the particular treatment being tested, your personal health and situation should always be your primary concern. Your personal medical team members are the ones who are in the best position not only help you make the best choices for yourself but also they are the ones who will be there to monitor and treat you and help you through whatever trial in which you participate. They will always be your primary resource to which you can turn regardless of whatever you may be dealing with.
The bottom line is that those who participate in clinical trials not only receive a treatment that is currently not available anywhere else but also will hopefully be the answer that they need when they find that all other current options have been exhausted. In addition, what these people give to the world of cancer research for other advanced breast cancer patients is a hope that there will be a new treatment to help them as well. For each advancement that is made during a clinical trial, new information is added to the world of research as we get another step closer to understanding the factors that drive advanced breast cancer and therefore a solution that will eradicate its existence. Therefore, the value of clinical trials is immeasurable on so many levels and hopefully will lead to better lives for each person who chooses to participate.