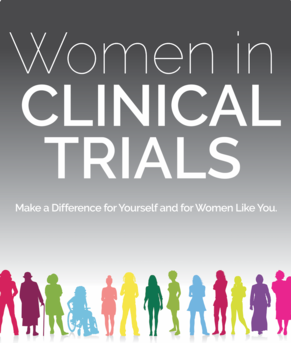 Everyone celebrates when a new medication or experimental treatment cures a friend or family member. New drugs and other medical advancements are the result of years of study in clinical trials conducted by medical researchers and doctors.
It takes a wide range of participants to volunteer to test the safety and effectiveness of new drugs or medical products. Traditionally, medical diagnoses, treatments, and preventive measures came from clinical trials that were conducted only on men. But medical products and treatments can affect men and women differently, so it's important for women, particularly those of diverse ethnicities, to take part in clinical trials.
By including this underrepresented population, healthcare providers can learn how to tailor care and improve the health of diverse women today and in the future. Getting feedback from different groups can also help the Food and Drug Administration (FDA) address any concerns about a new test, drug, or product before moving forward with the results.
If you're thinking of participating in a clinical trial or learning more about them, check out these four recommendations from the FDA Office of Women's Health to get started. And always discuss any issues, risks, or potential benefits with your doctor before participating in a clinical trial.
Learn about the purpose of the trial and consider your availability before you commit. Ask the medical researchers about the details of the clinical trial, including the purpose of the study and the type of drugs, tests, or treatment you will receive. Participating could be time consuming, so consider your availability.
Consider the possible benefits and risks. The treatment you receive in the clinical trial may help your medical condition. But it's also possible that you may not get any direct benefit from participating. You may experience side effects from the treatment, and if you get a placebo medication, you may not be receiving the actual drug being tested at all. Keep your options open, and consider any other treatments for people with your medical condition.
Be aware of possible costs to you. Some clinical trials are free or offer compensation for participants, but others may require you or your insurance to pay for treatments or services that are part of the study. Be sure you know the financial details before you sign up.
Don't be afraid to ask questions. Ask the medical researchers or sponsors everything you need to know to decide whether the clinical trial is right for you. Remember to ask about the privacy of your personal and medical information, who you should contact if you have questions or problems during the clinical trial, and how to say no or opt out even after the clinical trial has started.
Calling all HuffPost superfans!
Sign up for membership to become a founding member and help shape HuffPost's next chapter