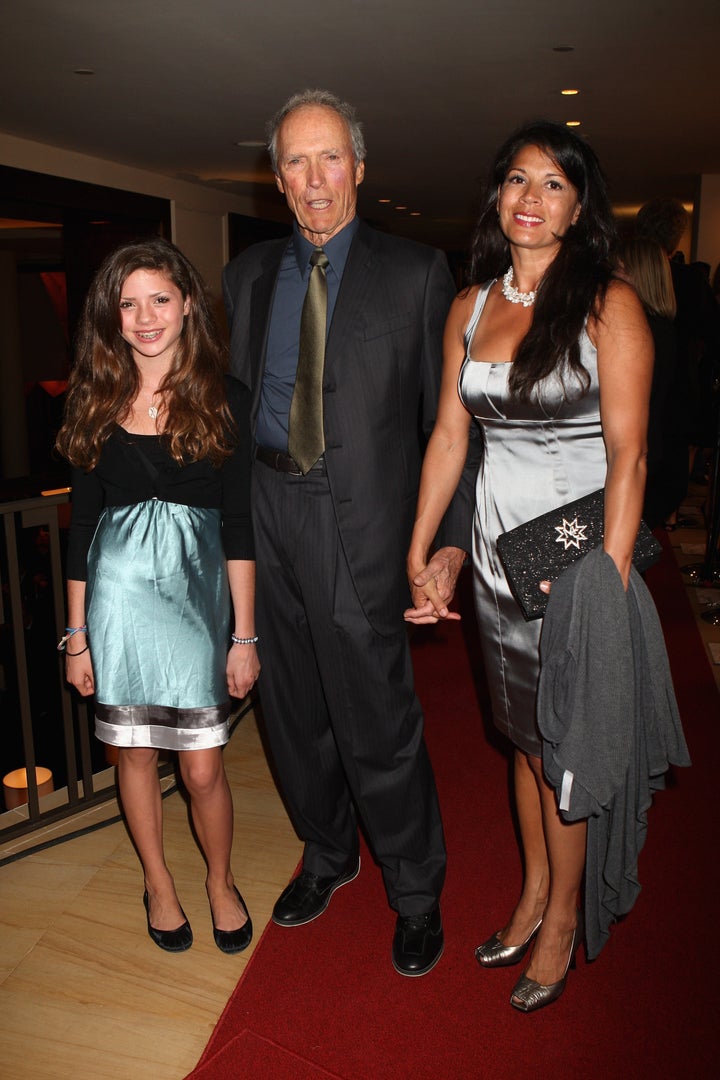 There's a new royal family of reality TV, and they're not even slightly related to the Kardashians. The reality series "Mrs. Eastwood And Company," starring Clint Eastwood's wife and her daughters, is set to premiere on Sun., May 20 on E!
Over the course of the 10 episodes, the family will travel from their home in Carmel, California, to Los Angeles, with the promise of a few tiffs between 15-year-old Morgan and her mother, an inside look at the relationship of 18-year-old Francesca with her 29-year-old boyfriend, and the inner-workings of Overtone.
"Nothing is more important to me than my family, no matter how you define that," Dina said in a statement. "People might be surprised by how we live our lives and our unconventional approach, and I also believe that it's hard not to fall in love with my band, 'Overtone.'"
Clint is just as excited about the release of the series. "I'm really proud of my family," the actor added. "They are a constant source of inspiration and entertainment."

Tune in on Sunday, May 20 on E! to get a glimpse inside the lives of the Eastwoods.