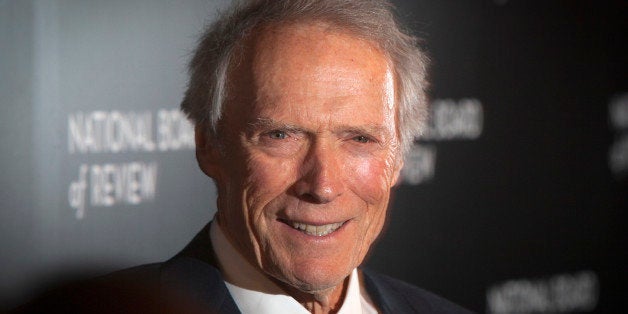 Clint Eastwood is a California man but his new movie Sully is a love letter to New York and the best of this city. Based on the true story we all know as the "Miracle on the Hudson," Sully recounts the heroic actions of pilot Chesley Sullenberger, safely landing a failing United Airlines plane on the icy Hudson River, saving all 155 people on board. Coming upon the heels of the excellent American Sniper in the Eastwood oeuvre, Sully is one of Eastwood's finest, as it emphasizes some wrinkles in the quick-to-declare-a-hero department when Sullenberger's life saving action was challenged. What is the takeaway for a story we thought we knew? Forget the logic of simulators and false reenactments. Go for the human.
It helps that Sully is portrayed in his Everyman perfection by Tom Hanks. With decency, and utter "menschlechkeit," Sully refuses to take all, praising everyone, from his copilot, Jeff Skiles, played with flair by Aaron Eckhart, to first responders, helicopter crews and a crackerjack air controller Patrick Harten brought to calm-in-the-face-of-disaster life by Patch Darragh. Kudos to Clint Eastwood who at 86 hits every high note, even in the music he composed. A jazz aficionado, Clint infuses every film with this American classical music. As guests congratulated him at the Alice Tully Hall premiere and Tavern on the Green after party, he deflected attention to singer Tierney Sutton and piano man Christian Jacob who did the arrangements.
But the ultimate honors go to the creation of the characters, first in the casting with Hanks looking solidly like the elegant, modest Sully, Eckhart as the smartly handsome co-pilot Skiles, and Laura Linney as Sully's patient wife. Then in Todd Komarnicki's spare script that teases out Sully's private moments, his nightmare visions, jitters under calm, and bad dreams. When asked, he credits the actors, especially Hanks who brings it. Back when Hanks was in Joe Versus the Volcano in 1990, directed by playwright John Patrick Shanley who attended the premiere, Hanks was dubbed a national treasure. That goes double for Hanks as Sully, and Sully himself. With apologies for this groaner, Sully soars.
Calling all HuffPost superfans!
Sign up for membership to become a founding member and help shape HuffPost's next chapter