WASHINGTON -- Democrats investigating the Benghazi attacks want some of Hillary Clinton's State Department emails to be made public.
On Tuesday, the five Democrats on the House select committee tasked with investigating the 2012 terror attacks on U.S. facilities in Libya asked the State Department to expedite the release of then-Secretary of State Clinton's correspondence related to the incident.
"Since the department has already produced approximately 850 pages of these documents to the Select Committee on Benghazi, we request that the Department begin its review for the public release of 850 pages of Benghazi-related documents in order to make them available to the public first without waiting for the full review of all 55,000 pages of documents," the Democrats wrote.
They also asserted that the emails do not implicate the former secretary of state in any wrongdoing.
"[The State Department] provided the 900 pages of emails relevant to Benghazi to us. We've looked at those and there's nothing at all corroborative of these conspiracy theories," Rep. Adam Schiff (D-Calif.), who sits on the committee, told CNN on Sunday.
Despite the fact that numerous investigations have failed to yield a smoking gun connecting Clinton to security failures during the Benghazi attack, Republicans have continued to call for further inquiry into her involvement. Rep. Trey Gowdy (R-S.C.), who chairs the select committee, suggested that Clinton and the State Department both may be withholding emails, though he didn't provide specifics.
"There are gaps of months and months and months," Gowdy told CBS on Sunday.
"Shame on me if I trust the State Department to be that neutral, detached arbiter of her records, because they failed in the past to do so," Gowdy told Fox News on Monday.
Democrats claim that Republicans on the Benghazi committee are dragging out the investigation to smear Clinton.
"What is not appropriate is for a taxpayer-funded investigative committee, which is what we are, to be using our power, our subpoena, our tax dollars to become an arm of the Republican National Committee," Schiff said on CNN.
Clinton has faced criticism since The New York Times reported last week that she had used a personal email account during her tenure as secretary of state to conduct government business.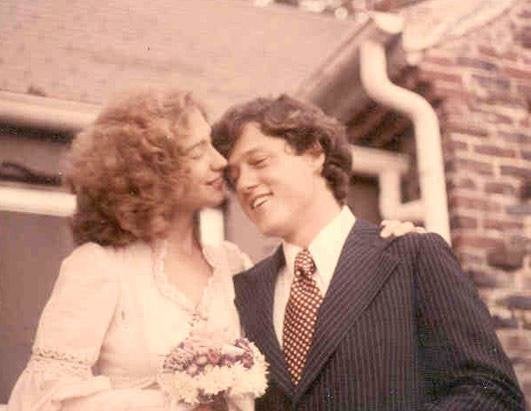 Hillary And Bill Through The Years
Popular in the Community