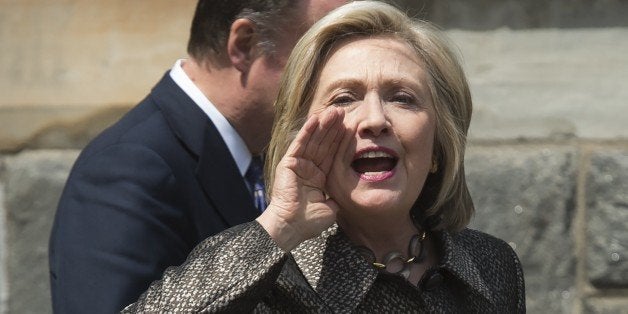 WASHINGTON -- Hillary Clinton's attorney told House Benghazi Committee Chairman Rep. Trey Gowdy (R-S.C.) on Wednesday that the ball is in his court.
Responding to a letter sent by Gowdy last month requesting Clinton appear for a private interview with the committee to answer questions concerning her emails, Clinton's lawyer, David Kendall, reiterated the former secretary of state is willing to testify at a public hearing.
"There is no reason to delay her appearance or to have her testify in a private interview," he wrote.
Kendall added that Clinton, a Democratic presidential hopeful, has answered all of the questions the committee has asked, and would be "happy" to testify publicly.
In a statement on Wednesday responding to Kendall's letter, Gowdy shot back that Clinton has yet to answer all questions surrounding the "unusual email arrangement she had with herself."

He said the committee is "now in possession of thousands of pages of documents" and expect more to be handed over by the State Department soon.

"These documents, as well as other documents never before produced to any committee of Congress and transcribed interviews with witnesses never before questioned by any committee of Congress, will aid the committee as it prepares to invite Secretary Clinton to appear," Gowdy said.

Gowdy added the committee will issue a response on Thursday and set a "reasonable path forward with respect to Secretary Clinton's appearances to discuss both Benghazi as well as congressional efforts to ensure the public record is complete with respect to her tenure as secretary of state."
Kendall's letter to Gowdy comes on the heels of reports that the Republican-led committee would not release a report on their investigation of the 2012 attack in Benghazi, Libya, until next year, dropping it just months before the 2016 presidential election.
Jamal Ware, Gowdy's spokesman, told Bloomberg News that the committee would not be done by the end of this year.
"Factors beyond the committee's control, including witness availability, compliance with documents requests, the granting of security clearances and accreditations -- all of which are controlled by the Executive branch -- could continue to impact the timing of the inquiry's conclusion," Ware said.
Ranking member on the committee Rep. Elijah Cummings (D-Md.) railed against the delay.
"With the Republicans' obsessive focus on Hillary Clinton, and their now stated intention to drag out this political charade until just months before the 2016 election, the Select Committee no longer bears any resemblance to its original purpose," Cummings said in a statement on Wednesday.
Clinton campaign chairman John Podesta also criticized the holdup, saying it was evidence that the Benghazi investigation was a political stunt.
"The Gowdy commission's admission today that it will not finish its investigation until 2016 is the most telling evidence yet that their investigation is solely about playing politics in the 2016 presidential campaign," Podesta said in a statement on Wednesday.
When asked about the delay during a press briefing on Wednesday, House Speaker John Boehner (R-Ohio) blamed the administration and Clinton.
"I think the Benghazi Committee is doing fine work. And they've got a lot more work to do," Boehner said. "They could clean this up a whole lot quicker if the administration and Secretary -- former Secretary Clinton were in a position to actually cooperate with the Committee and turn over the kind of information that we've been seeking for some time. But the administration has made it virtually impossible to get to the facts surrounding Benghazi. And so when we have the facts, we'll have a report."
This post has been updated to include a statement from John Podesta.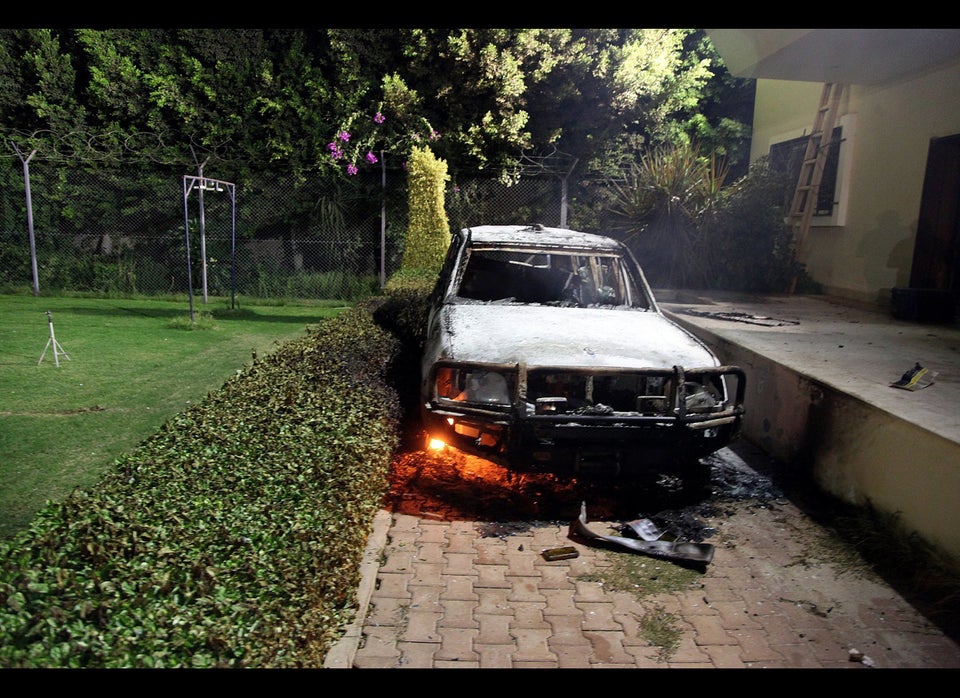 Attack On U.S. Compound In Benghazi
Popular in the Community