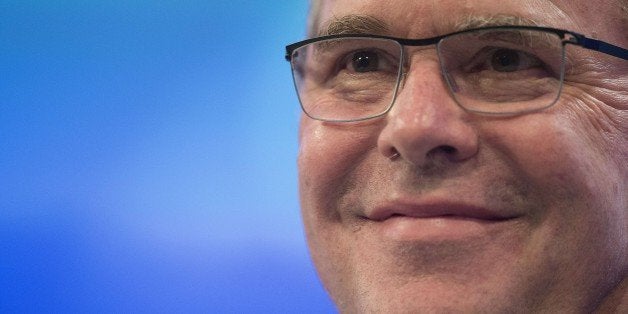 All the more disturbing are the recent reports describing the close bond the two families have developed. I'm not saying they shouldn't be friends, but a tight knit ruling class breaks down the illusion of the great partisan divide. As Pulitzer Prize-winning journalist Glenn Greenwald told me on HuffPost Live this week, Wall Street is giddy about the option of either candidate.
While technically we're still dealing with the hypothetical, the speculation-obsessed media doesn't seem all that bothered by the prospect either. That's what happens when we treat politicians like celebrities and exchange paychecks for access.
It's no wonder then that the same faces continuously grace our screens and show up on ballots. It's obviously more complicated than that -- the political system is rigged in favor of the well connected and wealthy, and is beholden to special interests. But instead of challenging political entanglements and entitlement, our media establishment has been blinded with power worship while it tries to marry into the family.
REAL LIFE. REAL NEWS. REAL VOICES.
Help us tell more of the stories that matter from voices that too often remain unheard.