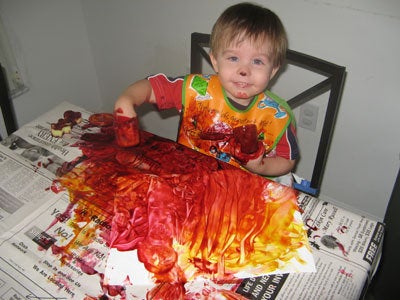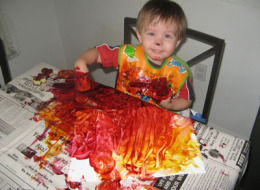 Via Matt Yglesias and Steve Benen, we are directed to the Baltimore Sun and a recent press release from the Clinton campaign, which, in hitting back at Obama's remark that he had not been "planning to run for President for however number of years some of the other candidates have been planning for," goes so far as to dredge up writings of Obama's that date back to...well...seriously -- you better just read it for yourself.
In third grade, Senator Obama wrote an essay titled 'I Want To Be a President.' His third grade teacher: Fermina Katarina Sinaga "asked her class to write an essay titled 'My dream: What I want to be in the future.' Senator Obama wrote 'I want to be a President,' she said." [The Los Angeles Times, 3/15/07]

In kindergarten, Senator Obama wrote an essay titled 'I Want to Become President.' "Iis Darmawan, 63, Senator Obama's kindergarten teacher, remembers him as an exceptionally tall and curly haired child who quickly picked up the local language and had sharp math skills. He wrote an essay titled, 'I Want To Become President,' the teacher said." [AP, 1/25/07 ]
That's right. Essays written in the kindergarten and the third grade, which are sure to one day find a permanent home at the National Archives, are being cited by the Clinton campaign as proof that Obama's bloodthirsty presidential ambitions began as a plot hatched between naptime and snack. "If only the many, many people who want to vote for him in Iowa knew," reasons the Clinton campaign.
Mind you, this press release so ably proves its point with three preceding citations that it makes including the stuff Obama wrote back when he was eight years old seem...well -- totally nuthouse insane!
It's not clear what his elementary school essays say about the Obama presidency, but this information speaks volumes about the Clinton camp. Get in their way, and they will go to the ends of the earth to straight MESS YOU UP.
Popular in the Community