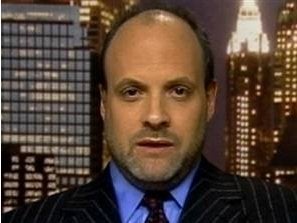 Mark Penn isn't the only Hillary Rodham Clinton supporter on the wrong side of the Colombia trade agreement.
The Democratic-leaning advocacy firm the Glover Park Group, former home to Clinton campaign spokesman Howard Wolfson, signed a $40,000 per month contract with the government of Colombia in April of 2007 to promote the very agreement that Clinton now rails against on the presidential campaign trail.
That means Glover Park Group was arguing the same position on the free trade agreement as has Penn, the contentious Clinton strategist and Burson-Marsteller chief executive who lost his campaign job over the weekend after The Wall Street Journal revealed that he'd met with Colombian officials to plot strategy on the pact.
Several other Glover Park employees have deep connections with the Clintons, including founding partner Joe Lockhart, who served as the White House press secretary under President Bill Clinton, and Joel Johnson, who was a senior communications adviser in the Clinton White House.
Six employees of Glover Park Group contributed a total of nearly $20,000 to Clinton's campaign in 2007, according to data kept by the Center for Responsive Politics.
Wolfson, who is set to take over many responsibilities from the departing Penn, resigned from Glover Park last year to avoid conflicts of interest but retains an equity interest in the firm.
REAL LIFE. REAL NEWS. REAL VOICES.
Help us tell more of the stories that matter from voices that too often remain unheard.