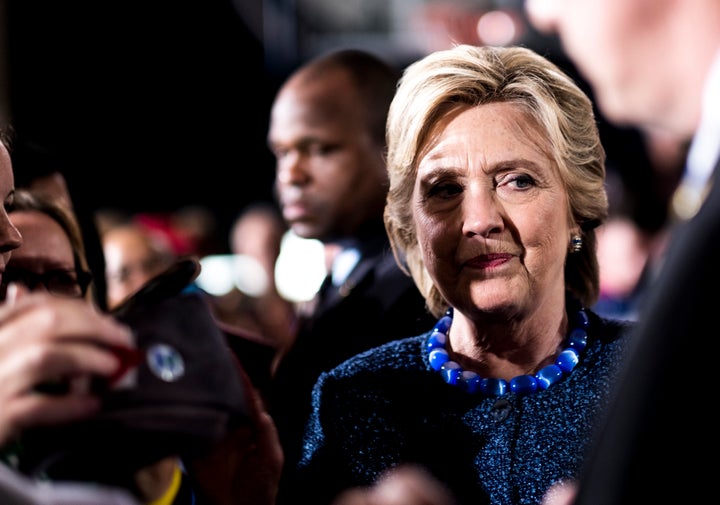 Democratic nominee Hillary Clinton's presidential campaign went on the offensive against FBI Director James Comey Saturday, insisting that he explain his decision to tell lawmakers that he had authorized further inquiries into her use of a private email server during her time as secretary of state.
"The more information that's come out, the more overblown it seems," said campaign chairman John Podesta during a conference call with reporters. "Comey has not been forthcoming with the facts."
The FBI's months-long investigation into Clinton's emails has been a drag on her candidacy almost since it began last year. The campaign believed she had put it behind her in July, when Comey announced he would not be recommending that she be charged with any crime.
Republican presidential nominee Donald Trump and his allies on Capitol Hill have been blasting Comey ever since. Podesta said Republicans' "brow-beating" of the agency in that time should have made it clear to him that they would use his letter to hurt her candidacy with just 10 days to the election.
Campaign manager Robby Mook criticized Comey for creating the appearance that the FBI has resumed an investigation, even though his letter suggests he does not know whether there is any basis to do so. "He owes voters the full story," Mook said.
Comey's three-paragraph letter said that he learned on Thursday that an unrelated investigation had turned up additional emails that could be pertinent to the Clinton email probe, and that he had authorized agents to determine whether that was the case.
Since then, several media outlets have published reports saying the "unrelated investigation" was that of former Rep. Anthony Weiner (D-N.Y.), who is accused of exchanging sexually explicit messages with a minor. He shared a laptop computer with his now-estranged wife, Huma Abedin, a top adviser to Clinton, and agents recently discovered her emails on the device, the reports said.
Podesta said Abedin had fully cooperated with the FBI and turned over everything she should have. He pointed to media reports that the emails on that laptop were likely duplicates of others that agents had already examined during the investigation.
"Hillary is not going to be distracted by all this in the final days of the election," he said.
The campaign's decision to aggressively turn questions on Comey suggests it realizes the potential damage the letter could inflict in the closing days, when some voters are tuning in to the election for the first time.
Mook, though, said he doubted Comey's actions would change the minds of many voters, who had almost certainly heard enough about Clinton's emails over the past year to form an opinion. "They've already factored it into their decision making," he said.
If anything, he said, the renewed GOP attacks on Clinton based on the letter has actually energized Clinton's supporters and activists who are turning out early voters in the key states to work even harder – "and not let Donald Trump and the Republicans who are trying to bully the FBI have their way."
Calling all HuffPost superfans!
Sign up for membership to become a founding member and help shape HuffPost's next chapter