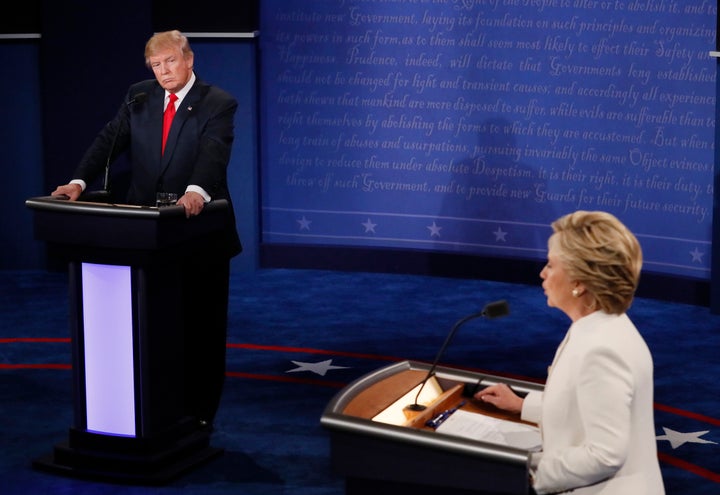 The Hillary Clinton campaign and the Democratic National Committee helped to pay for the research behind a secret dossier on Donald Trump and his alleged ties to Russia during the 2016 presidential election, according to a report from The Washington Post published Tuesday evening.
The outlet, citing unnamed sources familiar with the dossier's funding, said Mark Elias, a lawyer representing the Clinton campaign and the DNC, hired the firm Fusion GPS to conduct the opposition research. Fusion in turn hired Christopher Steele, a former British intelligence officer with ties to U.S. intelligence agencies.
The research was funded until just before the election, according to the Post report. The Post's sources said that neither the Clinton campaign nor the DNC directed Steele's research, and stressed that he was a contractor for Fusion GPS.
HuffPost has reached out to the DNC for comment.
Opposition research is standard practice in American elections, and it's common for a campaign to hire an outside firm to investigate an opponent.
Not all opposition research is without scandal, however.
The Steele dossier first became public in January, when BuzzFeed published it in full. The document contains several unverified allegations against Trump and alleges that Russia holds compromising material against the president and his associates.
Trump, who has vehemently rejected the content of the report, was informed of its existence by then-FBI Director James Comey shortly before the president's inauguration.
Special Counsel Robert Mueller, who is investigating possible ties between the Kremlin and Trump's presidential campaign team, is reportedly looking into the dossier. Several news outlets reported last month that Mueller's investigators had spoken with Steele.
Just last week Trump suggested on Twitter, without evidence, that the FBI may have helped pay for the dossier.
Fusion GPS has been fighting a subpoena by the House Intelligence Committee in federal court that would require the company to turn over its financial records, which would reveal who financed its research.
Popular in the Community