The country's top stock market indexes ― the S&P 500, Dow Jones Industrial Average and the Nasdaq Composite ― all went down less than 1 percent.
The fall came after FBI Director James Comey released a letter to members of Congress saying the agency planned to review emails that "appear to be pertinent to the investigation" into whether the Democratic presidential nominee mishandled classified information by using a private email server during her tenure as secretary of state.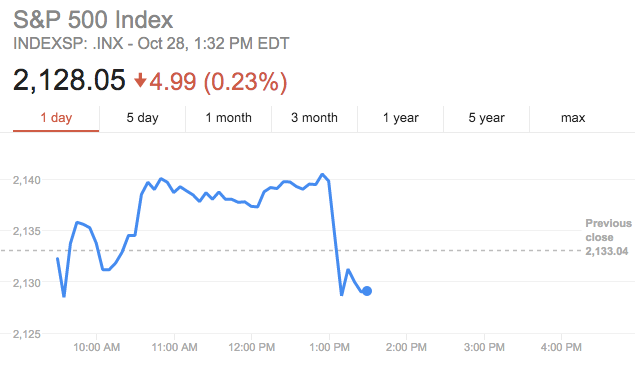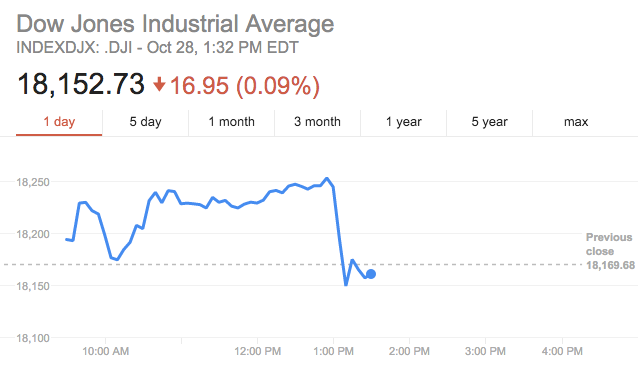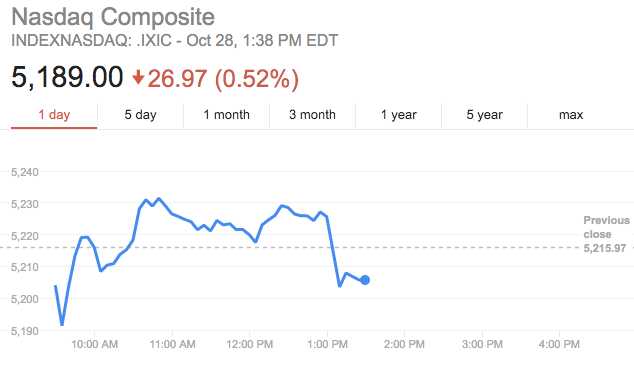 In general, financial markets seem to be betting that a Clinton victory will be better for the economy than a win for her opponent, Donald Trump. The Republican, whose bombastic rhetoric has alienated many of America's allies, has railed against international trade deals he blames for sending jobs abroad and draining the country's coffers.
His candidacy echoes the campaign for the United Kingdom to leave the European Union, known as Brexit. Markets plummeted, along with the value of the British pound, after the Brexit campaign won in June. 
A victory for Trump could send stock markets down by as much as 15 percent, according to an economic analysis released last week that looked into how markets reacted to the presidential debates. In each case, markets rose when it became clear Clinton had trounced her opponent on the debate stage.
"Markets believe this election will have huge ramifications for the global economy," Justin Wolfers, one of the study's authors, wrote. "It's not just about us; it's about the world."
REAL LIFE. REAL NEWS. REAL VOICES.
Help us tell more of the stories that matter from voices that too often remain unheard.
BEFORE YOU GO