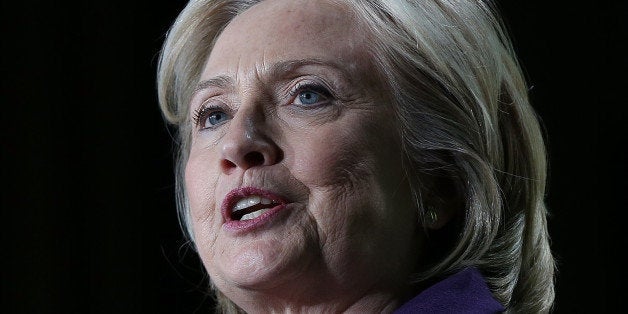 It is, unfortunately, an old and all-too familiar story. A Clinton, meaning Bill or Hillary, does something wrong (or possibly wrong). The media pounces; the Clinton antagonists of the right hit the warpath. Immediately, the Clinton camp and its supporters accuse the media and the conservative Clinton Hate Machine of trumping up a story to thwart the noble Clintons. Clinton spokespeople go into war-room mode. Resentful reporters grouse (privately and publicly) about the heavy-handed operators and obfuscators of Clintonland. And the right claims this latest fuss is a scandal that surpasses Watergate. Rinse, repeat.
The latest iteration of this Clinton-media dysfunctional spin cycle was triggered by the Hillary Clinton email kerfuffle that exploded last week. The Clinton camp's handling of the controversy was a sign that Hillary and her gang are stuck in the Whitewaterish 1990s when it comes to communications strategy, relying on always-be-combating tactics predicated on self-perceived persecution. It's bad news for anyone hoping that Hillary 2016 has learned from the miscalculations of the past.
Calling all HuffPost superfans!
Sign up for membership to become a founding member and help shape HuffPost's next chapter