Earlier this month, I was in Marrakech to cover the Clinton Global Initiative schmoozefest and make up my mind about whether the Clinton Foundation is as sinister as its critics make it out to be.
Between raids on the (excellent) buffet I watched how, under the benevolent gazes of Bill and Chelsea Clinton, participants from government, business and the non-profit sector networked, networked, and networked, partially to advance their business interests, partially to do some good in the world, and partially because hanging out with many other high-powered people always seems to make high-powered people feel really good about themselves.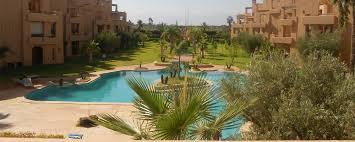 Here's what really happened in Marrakech.
First, the shady stuff. Bill cracked a joke about hashish (naughty). Bill also went along with a bit of on-stage product placement for one of the event's sponsors, Cola-Cola (also naughty, especially as the foundation fights obesity). I asked Mostafa Terrab, the chairman of the controversial Morocccan company OCP, why he was sponsoring the Clinton bash. On day one, Terrab artfully escaped through a back door. On day two, I really had him cornered - and he rudely walked away (sinister but hardly a smoking gun).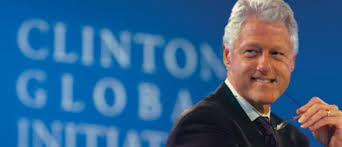 Fighting the Clintons' corner, Friend-of-Bill Mo Ibrahim delivered an impassioned speech about how unfair it was to blast the Clinton Foundation for taking money from Saudi Arabia while everyone else in America seemed to be all too happy to take Saudi money (fair point). Friend-of-Chelsea John Hope Bryant captured the mood of many present when he commented to me that "Jesus Christ [also] hung around some very interesting people. Everyone wants to talk about... who is giving to the foundation, but no one is talking about the impact the foundation has had all around the world" (also a fair point). A manufacturer of solar-powered water purification systems told me that his company "did well by doing good" (which, let's be fair, is as good as it gets in this world).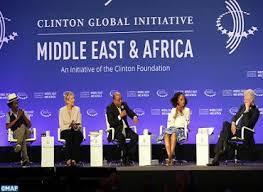 And thus the Marrakech story could - and probably should - have ended.
Except that the Clinton Foundation's pervasive sense of paranoia rubs off on anyone who comes into touch with it.
As a result, when you start looking deeper into the Clintons' affairs, you constantly get the impression that they are trying to hide something - even when they possibly/probably/arguably (take your pick) aren't.
For example, while the Marrakech event was still in full swing, I emailed the Clinton Foundation's press team to get some details about how the event was funded. Below is the unabridged Q&A.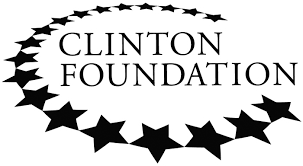 Hi Till - Thanks for your interest in CGI MEA. Please see the below in response to your questions. You can use the below as background, attributable to a Clinton Foundation Official.
Q1. What is the total cost of the Marrakech event? How much of this cost is carried by the event donors listed in your media advisory?

A1: As with all CGI events, support from sponsors, attendees and members will make it financially feasible for this meeting to occur, bringing regional and global leaders from business, government, and civil society to spotlight regional successes and address a range of relevant issues including education; public health systems; youth employment; infrastructure; and water, food, and energy resources.
Q3: How much did each of the listed donors contribute?
A3: Previously, we have disclosed donors by year at the end of each year. Per new policy announced in April, the Clinton foundation will disclose contribution each quarter. Please reach out to each organization for more information about specific contributions.
Q4: Was the location of the event (Morocco) determined by the foundation before potential donors for the event were first approached?

A4: While the Annual Meeting has a global focus, it's often difficult for people to travel to New York to attend. CGI started hosting meetings in regions around the world to expand the CGI model which had been proven successful at the Annual Meeting. CGI international meetings convene leaders from specific areas abroad to address the regions' and the world's pressing challenges. The Middle East and Africa have a youthful workforce, fast-growing economies, untapped natural resources, and enormous potential to thrive in the coming years and that's why we wanted to have a meeting here.
Q5: OCP is a state-owned enterprise, not a foreign government. Will the Clinton Foundation accept donations from OCP in future, if offered?

A5: I refer you to our FAQ online regarding donations or sponsorship from entities in which a national government has a controlling interest.
Q6: How much in commitments do you expect to raise at the event?

A6: This question demonstrates a misunderstanding of CGI and its model. Rather than directly implementing projects, the Clinton Global Initiative (CGI) facilitates action by helping members connect, collaborate, and share knowledge so they can make effective and measurable Commitments to Action (or new, specific, and measurable plans to take action on a challenge). CGI does this by hosting a number of convenings throughout the year which our members can attend to potentially meet others who can share best practices and lessons learned. Members of CGI make Commitments to Action, and each commitment, is run entirely by the commitment-maker. Additionally, CGI commitments do not receive funding from CGI or the Clinton Foundation.
One of my original questions had remained unaswered, so I followed up with a second email:
Thank you XXXX [official's name]. Could you please also answer question 2?
Q2: How much of this cost is carried by the event donors listed in your media advisory? I gather from your previous reply that you don't want to disclose absolute amounts, but could you provide a % answer? RSVP.
A2: I don't have anything to add to the below.
To summarize: The Clinton Foundation refuses to disclose who paid how much for its bash in Marrakech.
While it does list the sponsors online, it refuses to disclose much each sponsor has given, and whether that sponsorship covered the exact cost of the event - and, by extension, whether the foundation made a profit or a loss with the event.
[Little aside: The same foundation official later of his own accord sent me the email addresses of many of the event's sponsors to make it easier for me to contact them directly. I emailed each of these sponsors, twice. Most never replied. Not a single one divulged any figures. Moroccan officials don't tend to volunteer information.]
The Clinton Foundation also refuses to clarify how and why Morocco was chosen as event location.
Had foundation staff approached potential sponsors across the region before settling on Morocco, in effect auctioning off the event location among rival potential sponsors? (That's what I would have done.) Or had it settled on Morocco as location at the start of the process, and only then approached the biggest companies in that country for money? (Less profitable but arguably more ethical.)
The strange thing is that none of this information is sensitive in the least.
We all know that international events held in luxury hotels are prohibitively expensive. We all know that various corporations picked up the bill for Bill's big bash in Marrakech, and we can safely assume that some paid more than others did. We all know that foundations need to get their money from somewhere.
So, was there anything sinister going on in Marrakech?
Possibly/probably/arguably not. But the Clinton Foundation did its best to make it appear as if there was.
Support HuffPost
The Stakes Have Never Been Higher
Related
Popular in the Community