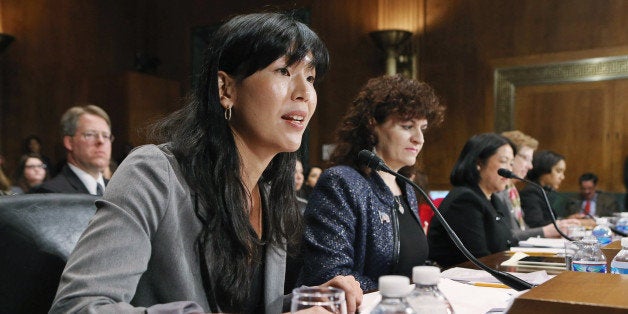 WASHINGTON -- The growing social movement advocating for domestic workers and Care.com, which calls itself the world's largest online care marketplace, will announce a new partnership Wednesday afternoon at the Clinton Global Initiative America conference in Denver.
The collaboration, called the Fair Care Pledge, joins the website, the National Domestic Workers Alliance and Hand in Hand, a network of domestic employers. The alliance is an "exemplary approach to addressing critical domestic challenges," according to the Clinton initiative, an offshoot of the foundation founded by former President Bill Clinton in 2005. Clinton and his daughter, Chelsea Clinton, are serving as the conference hosts.
According to a press release on the announcement, Care.com will promote the pledge by inviting hundreds of thousands of its members to affirm that they will make an effort to be fair and respectful when they hire a provider to work in their home cleaning or caring for children or seniors. The pledge asks families to commit to fair pay, clear expectations and paid time off for their care providers.
"We believe that care jobs will be the jobs of the future. It's in all of our interest to ensure that the quality of these jobs reflects the value and importance of the work," Ai-jen Poo, director of the National Domestic Workers Alliance, said in a press release. "Fairness and quality care go hand-in-hand and we're thrilled to be able to work with with Care.com to promote these values."
Poo has been a leading advocate for re-conceptualizing domestic work. The United States appears unprepared for an impending crisis as the "Baby Boomer" generation ages. Twenty-seven million Americans will need some form of long-term care by 2050.
"As a member of the 'sandwich generation,' I've relied on a slew of caregivers to help me juggle caretaking of my mother during her decline from Alzheimer's, caring for my two daughters and pursuing my legal career," Julie Kay, a Hand in Hand leader, said in the release. "While I'm so appreciative of the work these women do, many times I've asked myself whether I was doing right by them. The Fair Care Pledge provides me with guidance, information, and the assurance I've been looking for."
The domestic worker industry has traditionally been difficult to organize and advocate for, given the isolating nature of the work. Ninety-five percent of domestic workers are women, and nearly half are immigrants. Because domestic workers are excluded from many protections guaranteed by the federal Fair Labor Standards Act, many in the industry are paid below the minimum wage and are denied overtime, sick pay and vacation pay.
Care.com members and pledge-takers will be able to display an online badge on their profile allowing care providers to know they're "fair employers," according to the press release.
"Just as care impacts families, enterprise, policy and government in various ways, so must all those groups be involved in the solution," said Sheila Lirio Marcelo, the founder, chairwoman and CEO of Care.com. "One key to driving real change is the professionalization of the caregiver industry. We believe it's critical to attract and retain skilled caregivers. Families who employ full-time domestic workers should pay fair and legal wages, and provide vacation, overtime, and other critical protections that every professional deserves."
Before You Go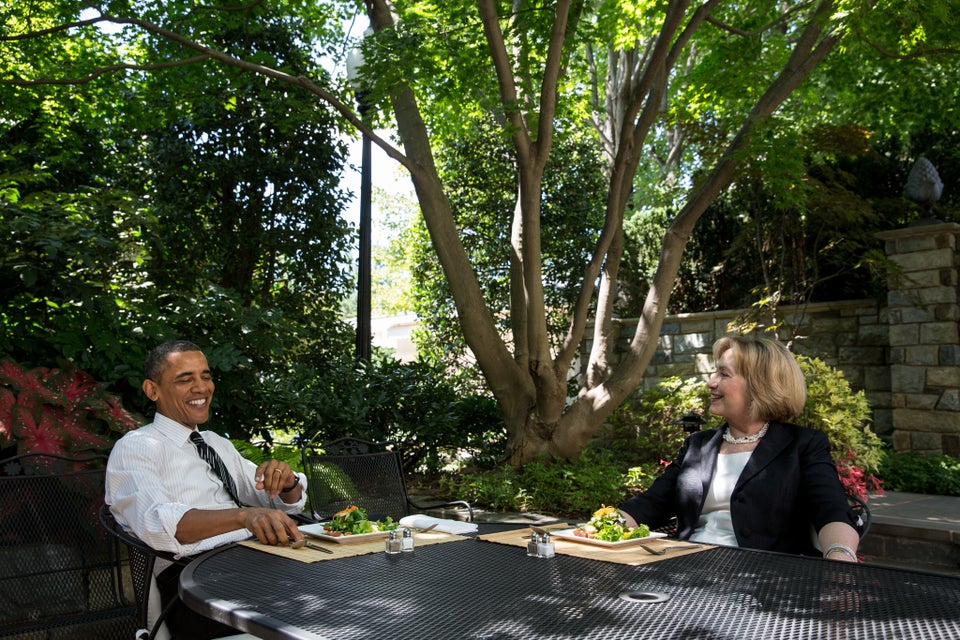 Hillary Clinton & Barack Obama
Popular in the Community