As supporters of Hillary Clinton, still reeling from her failed presidential bid, walked past the Democrat's former Brooklyn, New York, headquarters Thursday night, they came across a heartwarming and heartbreaking scene.
On the concrete, a rainbow of chalky words spelled "Thank you!" and "Hillary is loved" and "Keep up the good work!"
After losing the presidential election, Clinton told her supporters Wednesday that they owe President-elect Donald Trump "an open mind and chance to lead." She called her history-making candidacy, which marked the first time a woman was the presidential nominee for a major U.S. political party, "one of the greatest honors" of her life.
"To all the little girls watching this," she said during Wednesday's speech, "never doubt that you are powerful and valuable and deserving of every chance in the world."
Bittersweetness and tears seemed to be the theme of the tweets responding to the kids' display of support outside of Clinton's headquarters.
See the chalk-written messages and scribbled hearts below.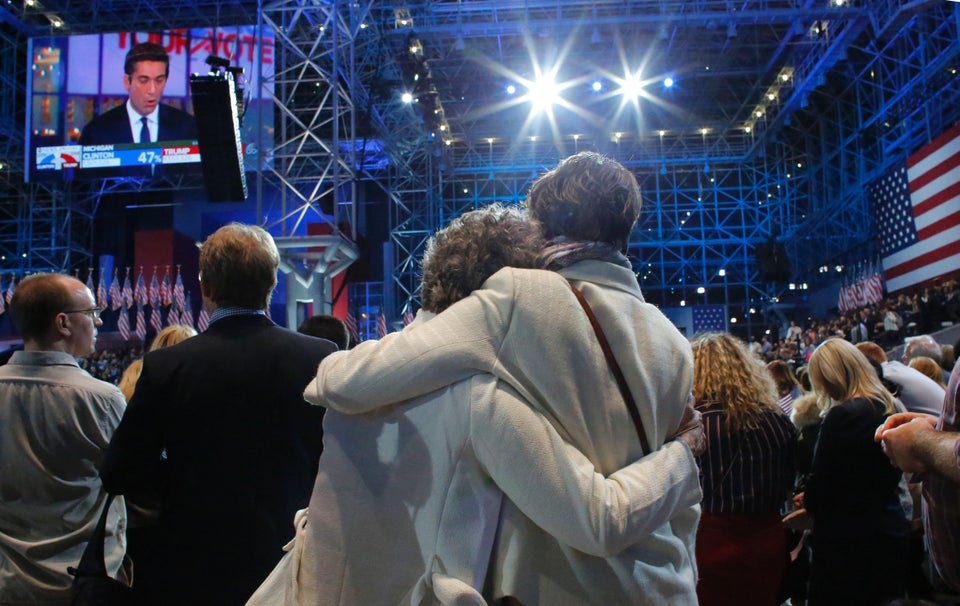 Clinton Supporters React After Election Loss
Popular in the Community