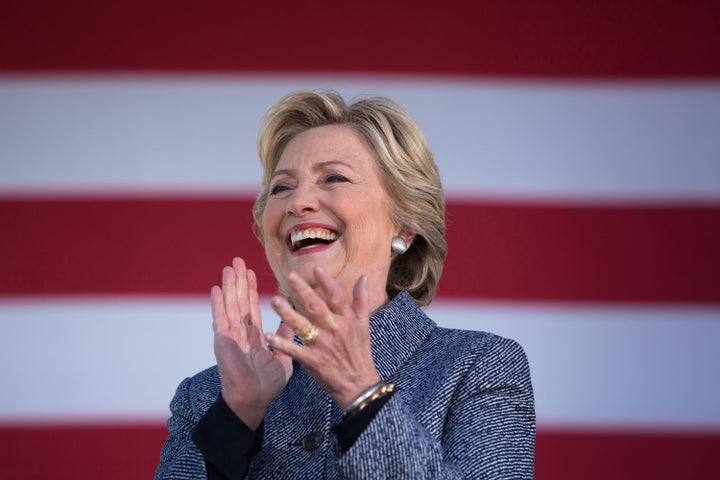 Voters may have taken note of Democratic presidential nominee Hillary Clinton's strong debate performance on Monday.
She is ahead of rival Donald Trump in four key swing states ― Michigan, New Hampshire, Florida and Nevada ― according to polls conducted after the debate.
Clinton has taken a 7-point lead against Trump in Michigan, with 42 percent of the vote to his 35 percent, according to a Detroit News/WDIV poll. In a two-way match-up that excludes third-party candidates, Clinton still maintains her 7-point advantage.
According to the HuffPost Pollster average, which aggregates publicly available polls, Clinton is ahead of Trump in three out of the four states: by 4 points in Michigan, 5 points in New Hampshire and 2 points in Florida. In Nevada, the candidates are tied at 42 percent.
The HuffPost Pollster national chart has the race at 48 percent to 43 percent, with Clinton in the lead.
However, it's still too early to say if Clinton's post-debate bounce will last. A clearer picture should emerge as more polls are released in the coming days.
The Detroit News-WDIV poll surveyed 500 likely Michigan voters on Sept 27-28. WBUR surveyed 502 likely New Hampshire voters Sept. 27-29. Suffolk University surveyed 500 likely Nevada voters Sept. 27-29. Mason-Dixon surveyed 820 likely voters Sept. 27-29. All three polls were conducted using live interviewers.
This article has been updated with polling data from Nevada.