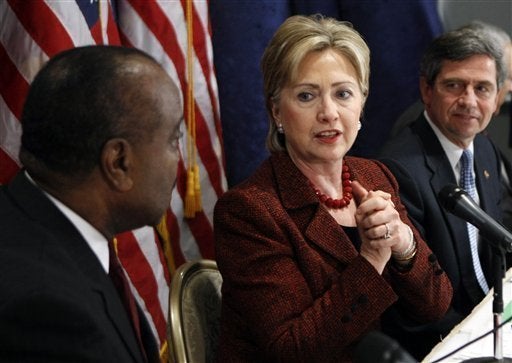 In a Cabinet-style setting, surrounded by retired military leaders, Sen. Hillary Clinton said the public should ask whether Democratic presidential rival Barack Obama has met the criteria needed to become the nation's commander in chief.
"I think that since we now know Sen. (John) McCain will be the nominee for the Republican Party, national security will be front and center in this election. We all know that. And I think it's imperative that each of us be able to demonstrate we can cross the commander-in-chief threshold," the New York senator told reporters crowded into an infant's bedroom-sized hotel conference room in Washington.
"I believe that I've done that. Certainly, Sen. McCain has done that and you'll have to ask Sen. Obama with respect to his candidacy," she said.
Popular in the Community