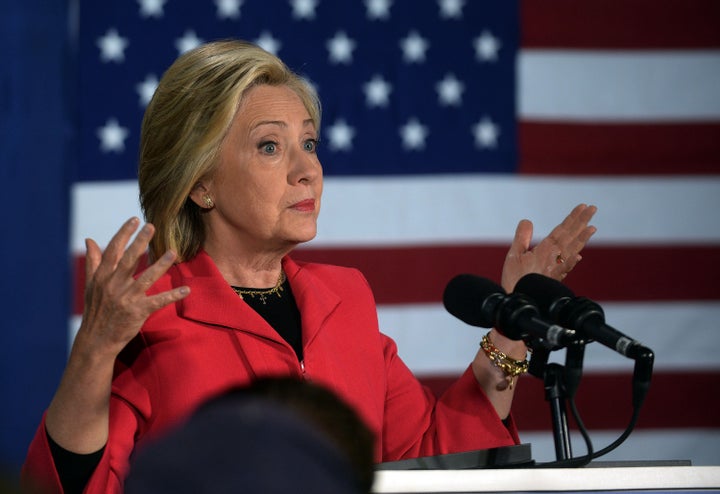 The trial balloons were meant to see how the nicknames were received and whether they miraculously stuck. But they also seemed to highlight a problem vexing the Clinton camp: mainly, how to balance the need to seem presidential with the demands (perhaps enticements) of mudslinging at The Donald.
"I think you have to run your campaign in a way that is honest of who you are and what you are promising the American people you are going to do," said Clinton's top strategist, Joel Benenson. "I don't think that precludes being very aggressive in exposing a demagogue and a divisive character in Donald Trump."
In a speech on Thursday, Clinton seemed to find that balance, dipping between a broad outline and defense of her geopolitical worldview and biting mockery of her likely opponent.
"Donald Trump says we shouldn't have done the [Iran] deal. We should have walked away. But that would have meant no more global sanctions, and Iran resuming their nuclear program and the world blaming us. So then what? War?" she said at one point, in reference to the international agreement to limit and monitor Iran's nuclear program. Soon after, she offered this: "Of course Trump doesn't have answers to those questions. Donald Trump doesn't know the first thing about Iran or its nuclear program. Ask him. It'll become very clear, very quickly. There's no risk of people losing their lives if you blow up a golf course deal."
This was not so much a foreign policy address, as it was billed, as a prologue to the general election. And a timely one at that.
Benenson and other aides haven't disguised the fact that they're still finding the right footing as they gingerly move away from the Democratic primary. But for them, Thursday's speech showed a formula that can work. It certainly appeared to have calmed preternaturally skittish Democrats, who have looked on in horror as Trump has made a show of it in recent polls. It also drew compliments from veterans of the Obama administration, perhaps the only entity with notable success in downsizing Trump (see: White House Correspondents' Association Dinner, 2011).
"The goal is to diminish Trump without diminishing yourself. Obama has shown how to do it, Marco Rubio has shown how not to do it. I thought Clinton was very good today on this measure," said Dan Pfeiffer, President Barack Obama's former top aide.
"The goal is to diminish Trump without diminishing yourself."
But a formula is only as effective to the extent you can deploy it. And while Thursday's speech was a success in this regard (carried in full by cable news), Benenson conceded that Clinton still faces tactical hurdles against her likely foe. Trump, he noted, had a unique ability to drive media coverage in ways that present practical challenges for the competition.
"There is no question that the free media plays a big role in presidential elections, and we are going to be very aggressive day in and day out," Benenson said. "I think the media is going to be, they are going to be very fair about making sure that people get the time they deserve. And they are going to have to be held accountable on that. ... They have an obligation because of the free airwaves that they get access to in America, to cover this in a way the American people want it covered."
There are, of course, two sides to Trump's capacity to demand the spotlight. Having the country pay attention to you is great when they're hearing your message; not so much when they see your warts. And after Clinton's speech on Thursday, her aides seemed content to watch the presumptive GOP nominee go on a tirade against a judge in a case involving his real estate "university" because of the judge's Mexican heritage.
Still, the Clinton campaign isn't going to leave it to chance that Trump will deliver it self-inflicted wounds or that the media will be equitable in its coverage of the two likely general election candidates. As much as anything else, Thursday's speech was designed to show that Clinton, too, can drive "the conversation," and in crisper ways than Trump.
Asked what he learned from watching the Republican primary, in which Trump bested 16 other Republicans, Benenson said it was that campaigns simply can't sit back and wait.
"We have repeatedly and often focused on Donald Trump ... but I think in an environment where the media was not looking with scrutiny at Donald Trump that would go along with a normal front-runner in a presidential campaign, we are doing it," he said. "We are doing it every day. We are going to keep doing it."
Before You Go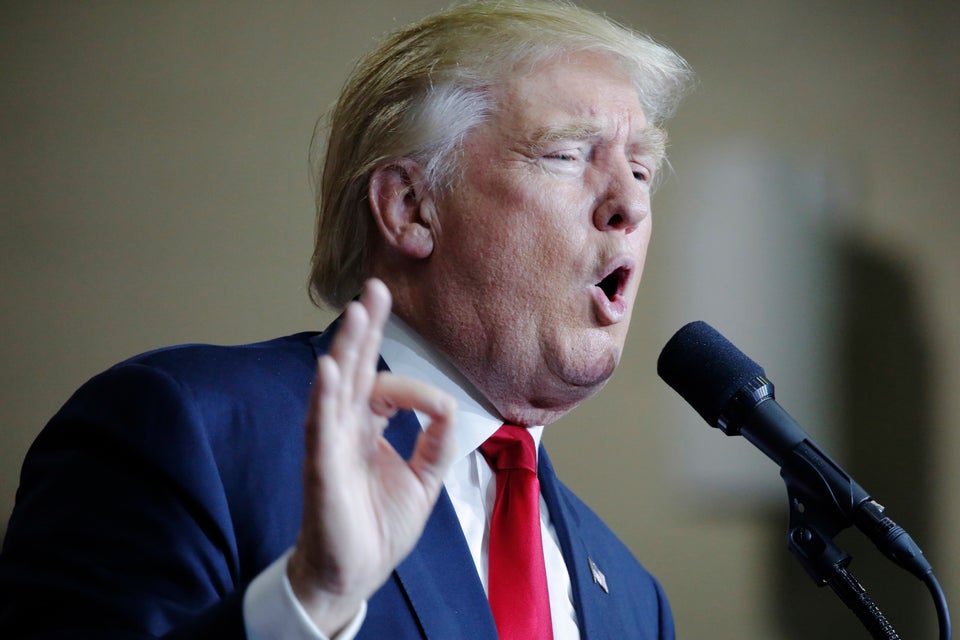 Trump's Most Presidential Looks
Popular in the Community