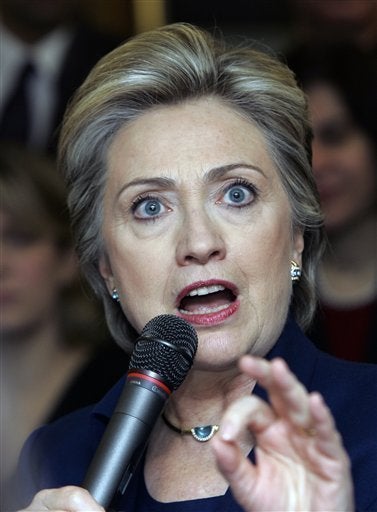 Hillary Clinton's camp has released this statement, after Obama opened his trip to Texas with a critique of Hillary's housing crisis solution:
"When it comes to the housing crisis, Senator Obama sounds a lot more like President Bush than a Democratic candidate for President. In fact, Senator Obama has positioned himself to the right of George Bush on this issue. Senator Clinton knows it's going to take a lot more than speeches to fix the housing crisis. She knows we need a candidate who has a plan that acknowledges that the housing market is broken, and who has the strength and experience to propose a moratorium and rate freeze to help Americans get back on their feet. Additionally, Senator Obama's proposed $10 billion foreclosure fund is a mere one-third the size of Senator Clinton's, yet another failure on his part to acknowledge the size and scope of this crisis. When Senator Obama says that Senator Clinton's plan will "reward people who are wealthy and don't need it" he shows himself to be out of touch with average Americans. Senator Clinton's plan only helps subprime borrowers, a population that is disproportionately low-income."
Calling all HuffPost superfans!
Sign up for membership to become a founding member and help shape HuffPost's next chapter