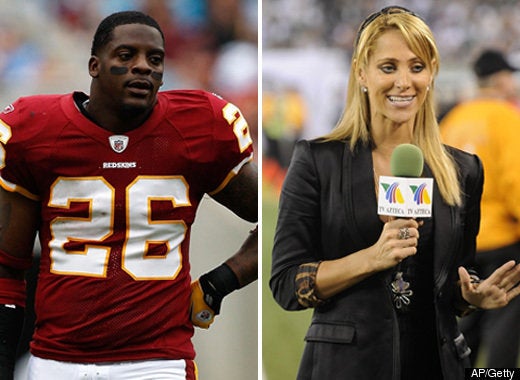 Washington Redskins running back Clinton Portis spoke out about the situation on Tuesday. Talking on the Mike Wise Show on 106.7 The Fan, Portis explained that when there is a "nice woman" in a room with 53 men, they will "want to say something."
Portis didn't stop there. The Redskins star believes that Sainz was likely attracted to at least one of the Jets players. "You put a woman and you give her a choice of 53 athletes, somebody got to be appealing to her." he said. "Somebody got to spark her interest, or she's gonna want somebody. I don't know what kind of woman won't, if you get to go and look at 53 men's packages."
Scroll down to hear the segment.
UPDATE: The NFL issued a statement on Portis's comments: "The comments are clearly inappropriate, offensive and have no place in the NFL. We have contacted the Redskins & they will discuss the matter directly w/Mr. Portis."
UPDATE, 3:39 PM ET: Portis has apologized for his remarks. "I was wrong to make the comments I did, and I apologize. I respect the job that all reporters do. It is a tough job and we all have to work and act in a professional manner. I understand and support the team on these issues."
Related
Popular in the Community