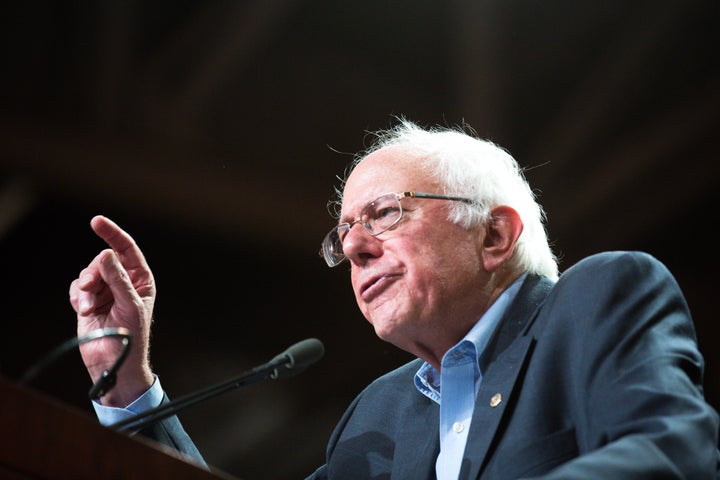 SILVER SPRING, Md. -- Sen. Bernie Sanders (I-Vt.) and former Maryland Gov. Martin O'Malley (D) presented themselves to the executive council of the AFL-CIO labor federation here Wednesday afternoon, ready to field questions on the president's mammoth trade deal, the prospect of a $15 minimum wage and other pressing issues for labor unions. Former Secretary of State Hillary Clinton and former Virginia Sen. Jim Webb (D) plan to do the same.
Their goal, of course, is to win the backing of organized labor's premiere body as they seek the presidency next year. Sanders' recent surge in the polls has prompted talk that the AFL-CIO would delay a likely endorsement of Clinton, deemed the presumptive Democratic nominee, out of concern over her stance on the Trans-Pacific Partnership.
But if history is any indication, no candidate should expect the labor federation's endorsement unless he or she can all but lock up the party's nomination first.
"It's really rare that it happens," said Steve Rosenthal, former political director at the AFL-CIO and longtime Democratic strategist. "For people to assume that Secretary Clinton would win an AFL-CIO endorsement, certainly this early -- it would be quite extraordinary from a historical perspective."
The only endorsements by the federation Rosenthal could recall during a still-contested primary, he said, were for then-Vice President Al Gore in 1999 and former Vice President Walter Mondale in 1983. Both of those endorsements came in October of their respective years.
Unions remain a pillar of the Democratic base and the AFL-CIO's support lends critical infrastructure to any general election campaign. A candidate must round up the clear support of the federation's executive council and its general board in order to get the federation's official backing. And council members, of course, must answer to their own union members, many of whom, like the general public, are split at this point over their choice for 2016.
"It's a very high bar," Rosenthal said of an endorsement. "It shouldn't be seen as this low-hanging fruit."
Larry Cohen, a former president of the Communications Workers of America union, gave an even blunter assessment of the AFL-CIO's likelihood to throw its weight behind a candidate before the nomination appears settled.
"I don't expect an AFL-CIO endorsement," said Cohen, a former member of the federation's executive board who's now actively campaigning on behalf of Sanders. "I think what's key is for union members to be active."
The AFL-CIO said in a statement that it would base its 2016 support not on "any candidate's political party," but on the candidate's plan to raise wages for workers and boost collective bargaining as union density continues to drop in the U.S. All of the serious Democratic candidates took the federation up on its invitation to make their case; former Arkansas Gov. Mike Huckabee was alone among Republican contenders in responding.
"I'm kind of surprised I'm the only Republican here," Huckabee told reporters after meeting with union officials. "I don't think that's fair to think of labor unions as the enemy of the Republican Party. I don't see them as the enemy. I see them as millions of American workers who want good jobs for their families."
Huckabee said it was "evident" from his meeting that he and labor officials disagree on plenty of policy questions, but they share the common goal of creating high-wage jobs.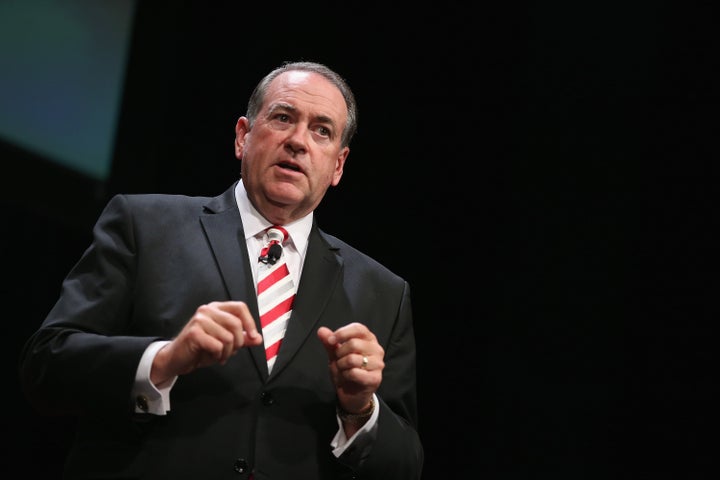 O'Malley spoke with union leaders after Huckabee. According to one attendee in the meeting, O'Malley assured them "you won't find Larry Summers or Robert Rubin in my cabinet" -- a clear shot at Clinton. (Summers and Rubin each served as Treasury secretary under president Bill Clinton and have plenty of detractors among labor.)
O'Malley told reporters after the meeting that he didn't think any other governor had a better record on collective bargaining during the time O'Malley was in office.
"I made my pitch; I hope to have their support," he said. "In the meantime, I will go directly to all of their members."
Like Sanders, O'Malley has separated himself from Clinton through his firm opposition to fast-track for the TPP and his clear support for a $15 minimum wage around the country. Clinton has waffled on the trade deal and suggested that $15 would be too high of a wage outside of urban areas with high costs of living.
Asked if such positions should give the AFL-CIO pause about Clinton, O'Malley said, "I think the people of our party all across the country want us to have a debate. They don't take kindly to anyone telling them the election is over."
The first national union to endorse Clinton was the American Federation of Teachers earlier this month. The move elicited grumbles from Sanders backers as well as those who felt the union may have spent whatever leverage it had with Clinton. But on Wednesday, Randi Weingarten, the union's president, said the endorsement was not "early" but "timely." Each union has its own endorsement process outside of the AFL-CIO, she said, and AFT was ready to throw its support behind Clinton.
Despite all the union's common ground with Sanders, "the sentiment of our members is clearly with her," Weingarten said.
Sanders was the last candidate to speak with union officials on Wednesday. He argued for his own electability and spoke about the need to build a social movement that stays intact beyond elections, according to RoseAnn DeMoro, executive director of National Nurses United and a member of the AFL-CIO's executive council. Considering Sanders' long alignment with the labor movement, "he can talk about our issues as well as we can talk about our issues," DeMoro told reporters.
"His message resonated with everyone," she said. "Whether that equates to an endorsement is anyone's guess."
Sanders has drawn some early and passionate support from the labor movement. The Utility Workers of America recently performed a poll of its delegates on the question of the Democratic nomination and Sanders came out with 65 percent to Clinton's 23.
After his meeting with union officials, Sanders told reporters that he's been a staunch ally of the AFL-CIO and unions during his time in the Senate and House. He also said that a recent poll conducted by CNN, showing that he could beat leading GOP candidates in head-to-head matchups, should put to rest questions about his electability.
As for whether the AFL-CIO should wait and see who emerges from the pack before making an endorsement, Sanders said that would be a grave mistake.
"I think they should endorse me tomorrow," he said wryly. "I think that would be the right move."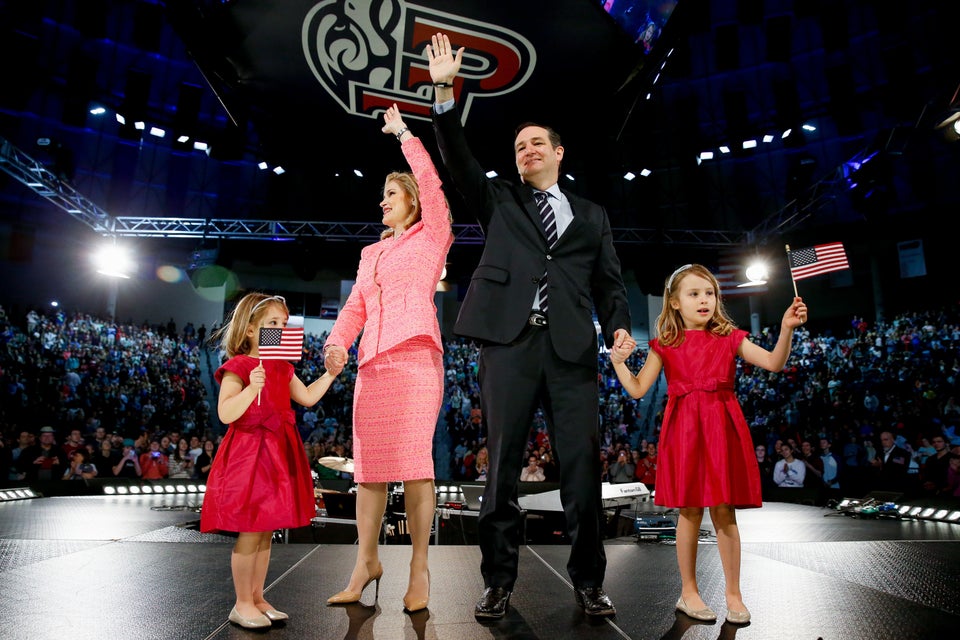 Declared 2016 Presidential Candidates
Popular in the Community