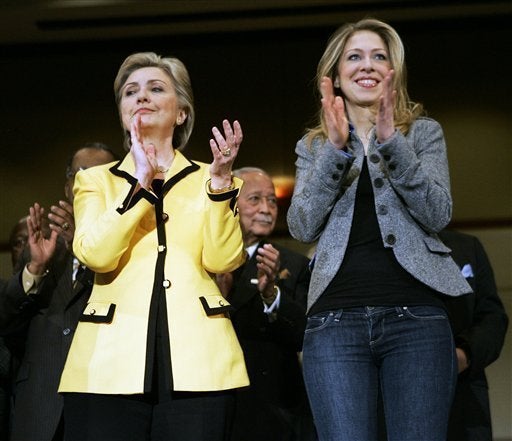 Senator Hillary Clinton sent a blistering letter today to the head of NBC, which suspended one of its reporters Friday for comments he made about Chelsea Clinton.
The reporter, David Shuster, had said Thursday that Ms. Clinton had been "pimped out" to make calls to superdelegates on behalf of her mother.
Mrs. Clinton said in her letter, to Steve Capus, the head of NBC, that she wanted to write personally to convey the "depth of my feeling" about Mr. Shuster's comments.
"Nothing justifies the kind of debasing language that David Shuster used and no temporary suspension or half-hearted apology is sufficient," she wrote.
She also said that Mr. Capus should look at "the pattern of behavior on your network that seems to repeatedly lead to this sort of degrading language."
Read the entire article here.