Sen. Bernie Sanders (I-Vt.) criticized former President Bill Clinton for recently defending his wife Hillary Clinton's use of the term "super-predators" while discussing a controversial 1994 crime bill.
"I think we all knew back then what that language meant," Sanders told ABC's George Stephanopoulos on Sunday. "That was referring to young blacks. And I don't think in this country, elected officials or leaders should be using that type of terminology."
The dispute started when former President Clinton got into an exchange with Black Lives Matter protesters who brought up the 1994 legislation during his recent speech in Philadelphia. The bill is still hotly debated, since crime rates had already begun to drop before it was passed. Some policymakers who supported the bill now say they have come to regret it, and even the former president has said some of the effects of the bill he signed "cannot be justified."
Both Sanders and Hillary Clinton, who was then serving as first lady, supported the crime bill at the time. Stephanopoulos, a former official in the Clinton White House, asked Sanders if he had any "second thoughts" about doing so.
"Well, that bill was one of these bills that had good things in it and it had bad things in it," Sanders replied. "If I had voted against that bill, you would be asking me, 'Bernie, why did you vote against the ban on assault weapons?'"
"The Violence Against Women Act ... you would say, 'Bernie don't you -- aren't you concerned about domestic violence?'" he continued. "But if you check the record, I was on the floor talking about many of the negative aspects of that, including the death penalty, which I strongly oppose."
The bottom line, Sanders said, "is that we need major criminal justice reform in a very broken system. As Americans, we should not accept the fact that we have more people in jail. We need reforms of local police departments all over this country. And I intend, if elected president, to work very aggressively about that."
Support HuffPost
The Stakes Have Never Been Higher
Before You Go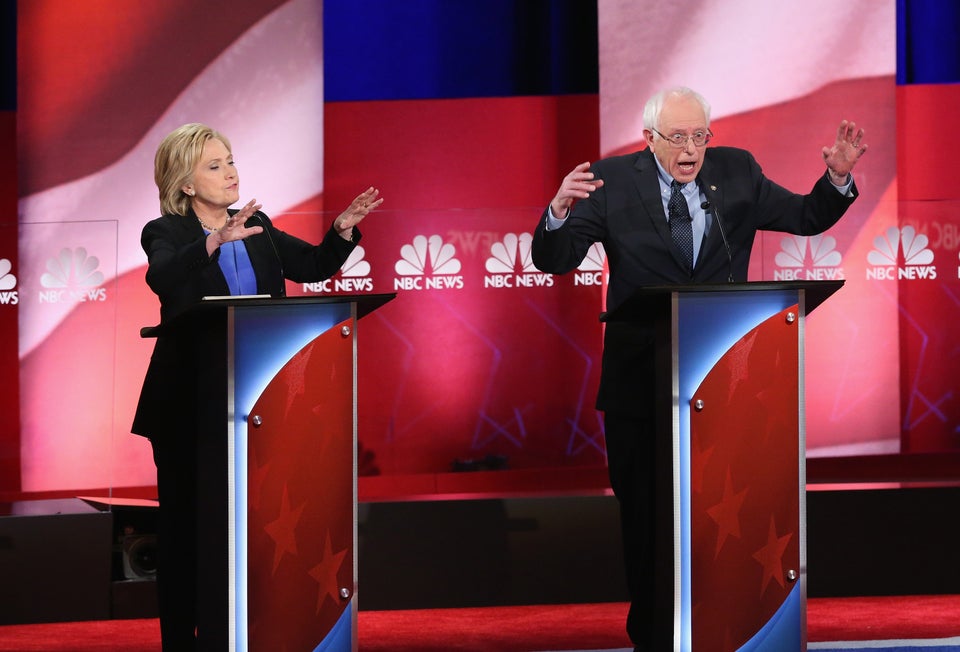 Bernie Sanders And Hillary Clinton Face Off
Popular in the Community