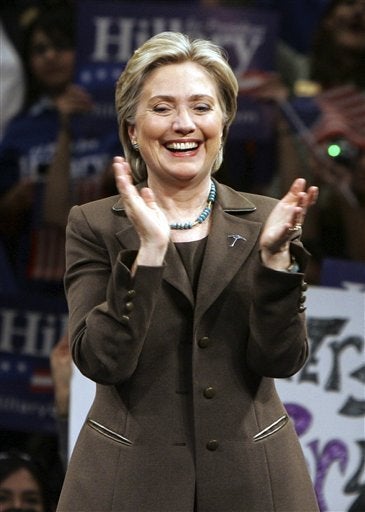 Hillary Clinton will take the Democratic nomination even if she does not win the popular vote, but persuades enough superdelegates to vote for her at the convention, her campaign advisers say.
The New York senator, who lost three primaries Tuesday night, now lags slightly behind her rival, Illinois Senator Barack Obama, in the delegate count. She is even further behind in "pledged'' delegates, those assigned by virtue of primaries and caucuses.
But Clinton will not concede the race to Obama if he wins a greater number of pledged delegates by the end of the primary season, and will count on the 796 elected officials and party bigwigs to put her over the top, if necessary, said Clinton's communications director, Howard Wolfson.
Popular in the Community