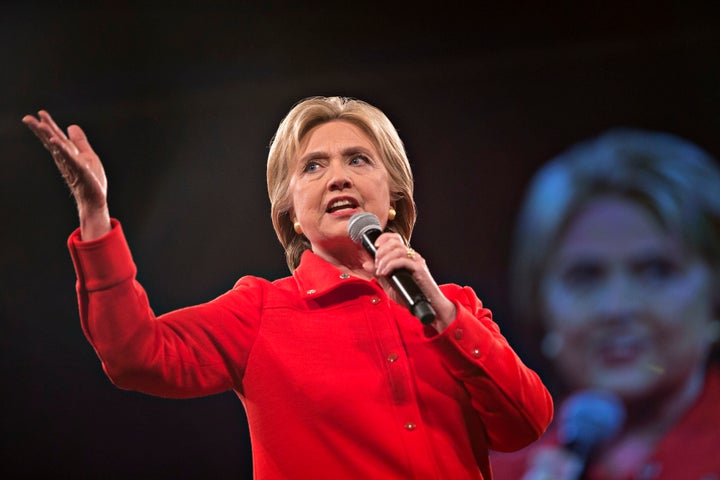 U.S. Democratic presidential candidate Hillary Clinton will in the coming days outline what her campaign describes as an "extensive agenda" of criminal justice system reforms, starting with suggested sentencing changes and a racial profiling law.
Clinton will be in Atlanta on Friday to launch "African Americans for Hillary." At the event, she will begin rolling out her criminal justice proposals, which will focus on policing, incarceration and re-entry to society. She will then travel to Charleston, South Carolina, for a dinner hosted by the African American rights group NAACP.
Clinton's proposals will focus on ending what she has called the "era of mass incarceration" that has disproportionately affected communities of color.
In Atlanta, Clinton will call for equal prison sentences for crack and powder cocaine offenders and legislation that bans federal, state and local law enforcement from relying on ethnicity when initiating routine investigations, her campaign said.
The U.S. Congress in 2010 passed a law, signed by President Barack Obama, that reduced the sentencing-length disparity for crack versus powder cocaine offenses from a ratio of 100-1 to 18-1. Clinton will call for equal sentences.
Crack, which is smoked, is the cheaper of the two and is more widespread in lower-income communities. Government data from 2009 showed nearly 80 percent of those convicted of crack cocaine offenses were black.
"Crack and powder cocaine are two forms of the same drug and continuing to treat them differently disproportionately hurts black Americans," a background document provided by Clinton's campaign stated.
(Reporting by Amanda Becker; Editing by Christopher Cushing)
Calling all HuffPost superfans!
Sign up for membership to become a founding member and help shape HuffPost's next chapter