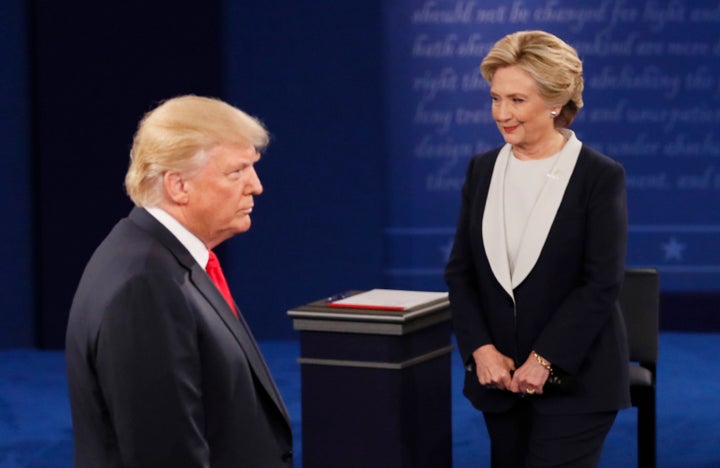 If there's one thing Hillary Clinton's and Donald Trump's supporters have in common, it's this: Each side thinks the other is not only wrong, but completely divorced from reality.
Eighty-one percent of registered voters say that most Trump and Clinton supporters "not only disagree over plans and policies, but also cannot agree on basic facts," according to a new Pew Research survey. Just 18 percent think they "can agree on basic facts, even if they often disagree over plans."
"Ironically, this is a rare point of agreement among the supporters of Clinton and Trump," the survey report notes. "Comparably large shares of registered voters who back Clinton (80%) and Trump (81%) say the two sides are unable to agree on basic facts."
Although this is the first time Pew has asked that question, there's reason to suspect the inability to agree even on objective reality is heightened in this election compared with past cycles.
As other recent polling has shown, Americans have grown increasingly polarized over the past few decades. That partisanship affects how Americans perceive factual information ― Republicans, for instance, are more likely to say the economy has declined when President Barack Obama's name is brought up, while Democrats are less likely to think that income inequality has increased when the president is mentioned.
At the same time, trust in the news media as an arbiter has dropped. Just under a third of Americans say they have even a fair amount of trust in the media, according to Gallup, down from more than 50 percent in the 1990s, and 40 percent as recently as last year.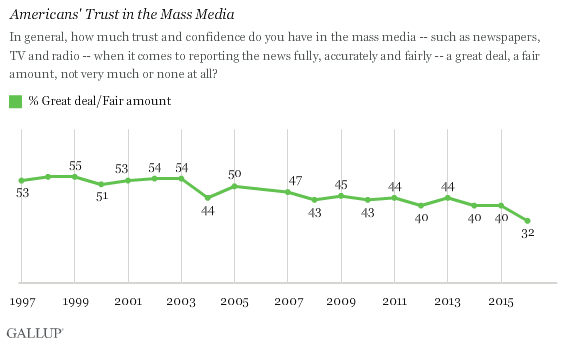 Even fact-checking has become somewhat polarized ― one study found that, among "high-knowledge" voters, Democrats are 25 percentage points likelier than Republicans to hold very favorable opinions of fact-checkers.
Pew surveyed 3,616 voters online between Sept. 27 and Oct. 10, using the nationally representative American Trends Panel. 
REAL LIFE. REAL NEWS. REAL VOICES.
Help us tell more of the stories that matter from voices that too often remain unheard.