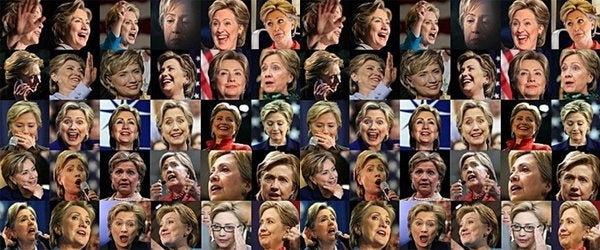 The Huffington Post has learned that Sen. Hillary Clinton's reported openness to the vice presidential slot on an Obama-led ticket, as first noted by the AP, came during a call with supporters in New York's congressional delegation that was intended to provide her with maximum candor as she plots her next moves.
The question of whether Clinton will concede tonight or not dominated cable chat shows on Tuesday, though it has most often been posed as an either-or matter. All of which obscures the fact that the truth may lie somewhere in between, at least for now.
Even as Clinton looks for every last advantage as a candidate, she also appears to be taking stock of where she stands. This somewhat schizophrenic pairing of objectives is most clearly seen when taking a look at Sen. Clinton's morning call sheet. The Huffington Post has learned from a source inside the Clinton campaign that this morning's discussions included talks with 15 undeclared members of Congress who represent the only remaining elected superdelegates that the Clinton camp believes are genuinely undecided (as opposed to those politely waiting out primary season before making their preferences known).
That type of campaign activity squares with what another Clinton operative told Lynn Sweet: "Don't think for one second that she is shutting down her operation." It also comports with the idea that Clinton is still "making her case," as Harold Ickes put it on MSNBC this morning. Ever since the AP's early report that a non-concession concession might be in the works, several of Sen. Hillary Clinton's top campaign aides have been quick with denials.
But that doesn't mean some serious introspection about what to do next isn't underway in Hillaryland, as evidenced by her allowing today's speculation about the vice presidency. The same Clinton campaign source said this morning's call sheet also included phone time with some of Clinton's longest and most fervent backers. The source said this group of supporters included Reps. Stephanie Tubbs Jones, Nita Lowey, Charles Rangel, Sens. Dianne Feinstein and Barbara Mikulski, as well as select labor leaders and the group call with the New York delegation. Described as an effort to seek advice and counsel, they were placed on Clinton's call sheet in order to make sure she heard some candor from trusted sources.
Also this morning, Clinton had to suffer through several calls with former supporters who informed her they were switching to Obama after extended hand-wringing and personal agony. (That group reportedly included Reps. John Olver, Ben Filner, Sam Farr, Jerry McNerny, and Sen. Benjamin Cardin.)
With that much internal conflict between the day's two duties -- reaching out and reaching in -- it would seem unwise to expect a tidy resolution by the time Sen. Clinton takes the stage in New York this evening. Pundits have been wondering for some time when Clinton and Obama would come to terms with one another. The more accurate question may be how long it takes Sen. Clinton to come to terms with the two tough-to-balance tasks she now has before herself: keeping the torch of her campaign alight, while also imagining a world in which it becomes extinguished, or at least outshone from a position on the bottom half of the ticket.
Popular in the Community