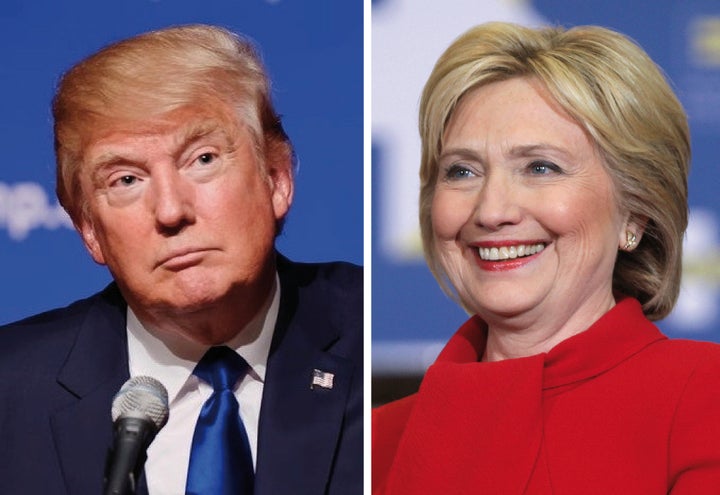 No matter how you look at it, the United States is in the midst of a mass incarceration crisis.
According to the World Prison Brief, nearly the United States leads the world with over 2.2 million citizens behind bars. The amount of violent crime has been on the rise over the past three years, with an estimated 15,696 murders nationwide, according to the FBI's latest findings. Bipartisan legislation to reform the criminal justice system has been proposed in Congress, including initiatives to lessen nonviolent drug offenses, reduce gun carry laws, and find more effective ways to reintroduce convicts into society. However, little traction has been made, thus far, making criminal justice reform a hot topic for both presidential candidates.
The question then becomes, what positions and goals do Hillary Clinton and Donald Trump have in terms of the current criminal justice system and how it should be reformed for the better.
Police brutality and training
With the high-profile police shootings almost in the news each week, both candidates have spoken out against the extreme violence that has occurred. Clinton has often remarked of her outrage that innocent minorities seem to be targeted more often by police and subjected to harsher penalties even during, what should be, routine traffic stops. Trump, on the other hand, has denounced the tragic killings of Alton Sterling and Philando Castle, but has consistently defended police officers and called for law and order to be restored to the streets. Clinton has offered specific recommendations to better prepare law enforcement on de-escalation tactics and to institute a wider spread commitment to community policing that gets police officers out into communities to form bonds with the citizens they are assigned to protect. Her policing reform plan, as outlined on her website, also includes creating a national database to track "policing strategies and provide greater transparency and accountability when it comes to crime, officer-involved shootings, and deaths in custody." Trump has hinted in several television interviews that he has a plan to bring law and order back to America, but the details of how he will achieve this have not been revealed to date.
Addressing the issue of mass incarceration
Clinton has structured her criminal justice reform around reducing criminal convictions for nonviolent drug offenders and finding better ways to give inmates the skills and support they need to successfully re-enter the general population. Her plan also includes allocating federal funds to combat serious crimes that pose a greater risk to society, rather than channeling millions of dollars into arresting people for small drug possession. Clinton has detailed the need to focus on treatment and rehabilitation for juvenile, first-time offenders, and for drug-related offenses. In a CNN interview, she stated the need to "improve access to high-quality treatment for substance abuse, inside and outside the prison system, because drug and alcohol addiction is a disease, not a crime — and we need to treat it as such." In addition, Clinton would do away with the privatization of prisons to reduce any external factors that may be driving higher incarceration rates as a means to generate higher profits. Trump has campaigned on being the "law and order" candidate and as such has advocated for stricter policing and praised the use of "stop and frisk" methods. His comments related to criminals have often been targeted toward minorities and immigrants. In terms of supporting or ending mass incarceration, Trump has not defined a specific strategy or a set of goals he would implement, should he become president.
The death penalty
One thing that both candidates can agree on is the use of the death penalty. However, when the death penalty should be handed down has differed between the two. The high-profile rape case involving the "Central Park Five" in 1989, according to Trump was a crime that should be punished with death. It is reported that he placed a full-page ad, calling for the execution of the young suspects, who were later exonerated on all charges. Trump has since, pleaded his commitment to making penalties for violent crimes harsher and swifter. In a late 2015 speech to a police association, he is quoted as saying, "that anybody killing a policeman, a policewoman, a police officer the death penalty is going to happen." Clinton, on the other hand, supports the death penalty, only when warranted for very violent criminals or for acts of deliberate terrorism. Democrats, as a whole, have called for the end of the death penalty, and Clinton herself acknowledges that the current sentencing system has major flaws.
For now, the jury is out on who the next president will be and how they will work to reform the criminal justice system. Whether it be Clinton or Trump, the underlying issue remains that the criminal justice system is in dire need of a transformation to better serve all United States citizens.
REAL LIFE. REAL NEWS. REAL VOICES.
Help us tell more of the stories that matter from voices that too often remain unheard.
BEFORE YOU GO