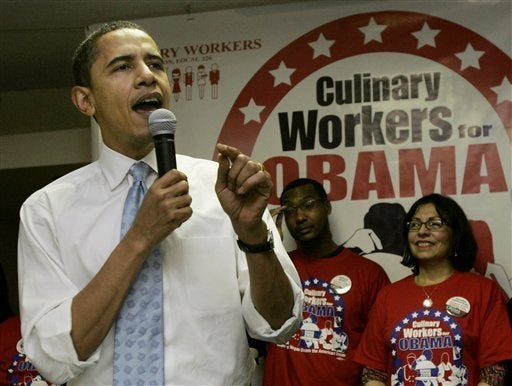 So a Clinton-backing teachers union is suing to block elements of the caucus system designed to embrace Vegas strip workers -- largely members of the Culinary Workers.
Ralston has the actual lawsuit.
And legal and immediate political questions both aside -- doesn't this just point to how odd, and utterly irregular, caucus systems are in the first place? Operated by the state party, and without a clear objective standard of fairness, or much historical precedent, it seems likely to come down to a tug-of-war between partisans.
Popular in the Community