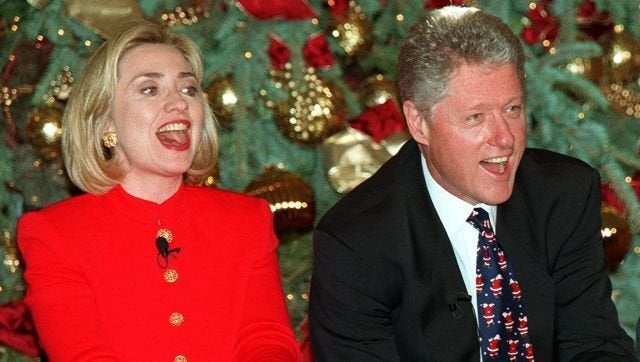 When it comes to boom-era holiday glee, no one did Christmas like Bill and Hillary Clinton in the '90s. Whether the former first couple were showing off Socks the Cat to schoolchildren or checking out the annual gingerbread house, or Bill was doing some last-minute Christmas shopping at Union Station -- year after year after year -- the holiday season for the Clintons was packed with tacky ties, lots of mousse and tons of time spent 'round the tree.
And of course, no one has ever rocked an unironic holiday sweater quite as festively as the current secretary of state.
Get ready to jaunt back in time to a very Clintons Christmas!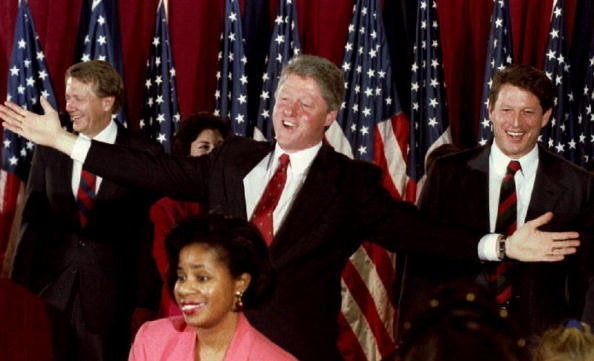 The Clintons At Christmas