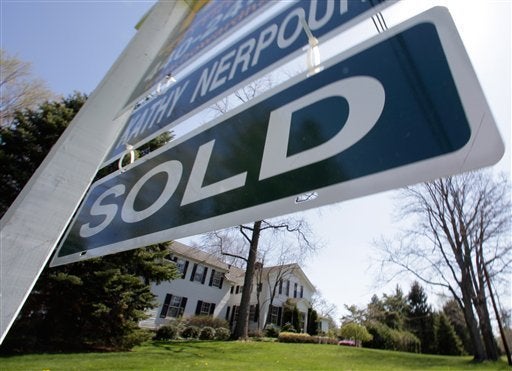 Looking to save a buck? Who isn't? How about saving one million bucks. Intrigued? Read on.
It's a brand new and almost inconceivable dimension to the boom in money-savings coupons, which nationally have spread like wildfire from local drug stores and supermarkets to a rash of services (such as massages, auto checkups and hair salons) and on to the country's most prestigious retailers.
With practically everyone economizing these days and merchants hurting, we're all being swamped these days with money-saving coupons that generally offer discounts ranging from 20% to as much as 70%. Or in dollars and cents, depending on whether you're shopping in a drug store, a supermarket, a department store or a furniture dealer, you might save as much as 75 cents on a tube of toothpaste, $1.39 on a box of strawberries, $50 on a sports coat or as much as $300 or $400 on a new sofa.
Nothing, however, comes close to the $1 million money-savings coupon in the beaten-up housing industry, notably in Fort Meyers, Fla., where higher priced homes ($500,000 and up) are going begging.
More specifically, this coupon will allow you to buy a new $6.995,000 estate, never lived in and on the market for a year, originally priced at $10 million, for $5,995,000, about a 16% savings.
"Everybody likes a bargain and I thought the coupon would get a lot of attention." the owner, Richard Ricciani, a retired CPA and land developer, told me. The coupon offering, made May 31, is a brainchild of Ricciani's, who built the home for himself and his wife, but then changed his mind. "I'm getting a bit older. I'm 62, and I figured maybe it was too big for me."
What do you get for nearly $6 million? The 15,000 square-foot gated seven-bedroom estate, which is centered on three quarters of an acre, was just completed in March. It's situated on a canal, features a mile-wide river on two sides, and has a fishing pier, a dock and a swimming pool. The house also has a three-tier movie room, a four-car garage, eight bathrooms, a fireplace and an elevator.
A 30% down payment is required, the owner will finance and taxes run about $50,000 a year. If you're interested, don't dilly-dally because the coupon expires July 31.
The broker, sales associate Lani Belisle of VIP Realty Group, says there have been some feelers, but so far no offers.
What happens if the $1 million coupon doesn't work?, I asked Ricciani. "Then we'll take it from there," he says. My thought: Who knows? Given the state of the Florida tumbling real estate industry, maybe a $2 million money-savings coupon could be next.
Calling all HuffPost superfans!
Sign up for membership to become a founding member and help shape HuffPost's next chapter