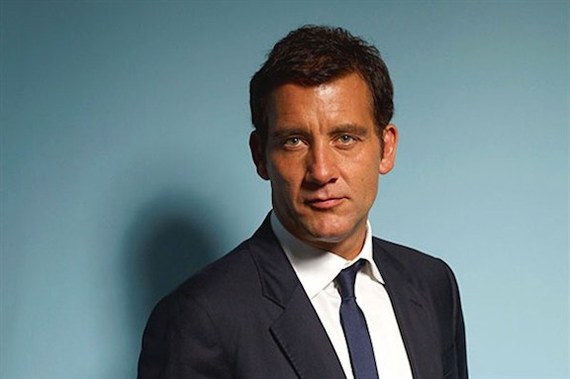 In person, Golden Globe winning actor Clive Owen is courteous and charming to a fault with a little English schoolboy mischief thrown in. In the thrilling new Steven Soderbergh-directed series, The Knick, which premieres on August 8 on Cinemax, Owen plays a character so unlike him and yet so dramatically appealing, he couldn't turn it down.
The Knick, is the short name of the Knickerbocker Hospital, set in New York in 1900, at the end of the Victorian period. Everything in this jaw-dropping period medical drama, from the medical practices, and the team of surgeons are all inspired by real people and events at that time.
Owen, who won his Golden Globe for Closer (2004) and recently appeared in HBO's Hemingway & Gellhorn (2012), describes his own surgeon character, Dr. John Thackery, this way:
A brilliant but very volatile character, a drug addict who's struggling. I don't think I've played a character like him because he's so unpredictable. He is a bit of a wild man. But he and his fellow surgeons were on a cusp of groundbreaking change in a number of areas. There's a slight element throughout, that the characters are shooting from the hip a bit, testing things out. They were beginning travel to Europe to study and share discoveries. It was a very exciting time. On the other hand, it's said one in four patients died after surgery at the time. And your eyes will open wide when you see the first open theater surgery scene.
Sure enough, Soderbergh's HBO-Cinemax produced series will make you twist and squirm. At the time, the surgical teams were working without electronic tools and antibiotics. They were cauterizing wounds with what look like soldering irons. They were sometimes using clamps on patients to the point where you couldn't see the body for the clamps. And, they were dropping bloody sponges on the floor, along with not wearing surgical masks and gloves!
Are you kidding us? No, Soderbergh, known for his meticulousness, had a medical consultant, Dr. Stanley Burns, show the cast actual photos and page-by-page guidebooks how to perform operations. Owen, who says the world of medicine then was brutal, tells of seeing Dr. Burns display a Civil War medical bag that looked like a "builder's kit" with saws and other cutting tools. But these doctors were on the verge of making big discoveries such as anesthetics, and radical mastectomy for breast cancer.
Movie veteran Owen, 49, who is married with two school age daughters, admits he was initially reluctant to commit to working in television:
The first thing was the call from Steven, a brilliant talent. I still wasn't sure if I wanted to do 10 hours of television. But when I read that first script, there was no way I wasn't going to do it. Occasionally throughout your career, everything gets set alight when you begin reading it. It's the one joy that's still the same when I was 15 doing school stage work. You get this huge appetite within yourself. I called my agent straightaway and said, 'This is fantastic, what a character, what a script.' There was no way I wasn't doing it.
Shooting The Knick, which was made mostly in Brooklyn, was incredibly challenging as Owen describes it as shooting a 500-page movie script.
It's unlike anything I've ever done for TV. It's no different than film, especially in the way that Steven Soderbergh approaches the material. He said upfront, 'We're not shooting episodic, this is a ten-hour movie.' I said that was okay and thought, I'm used to shooting out of sequence, I don't see the problem. But very quickly, I realized it was more challenging than I ever imagined because we'd go to a location and shoot bits of several episodes. I had a big board at my place, for each episode with scene breakdowns, and I needed to draw graphs for the character arc. I needed to know where he was at in that arc when we'd shoot from several episodes at one location. It was often grueling but incredibly exciting.

Medical dramas have been a staple of American television since the 1950s, but Owen says using the "period" aspect gives The Knick added advantages:
It's a brilliant way of looking at New York at that time. From the rich to the slums, across all social and economic lines, it's a great way of seeing the layered tapestry of a place through the eyes of a hospital. The characters are so deep and real. And, unlike traditional period drama, it didn't have that usual form and reserve. It felt tough and edgy and exciting. These days, people are often talking more about television than they are about movies. Our goal is that people talk about The Knick like that.
The Knick premieres on August 8 on Cinemax.
Popular in the Community