 It must be fun to be a billionaire.
Palmer ordered 117 animatronic dinosaurs in order to create what is being called a Jurassic Park-style attraction at the resort on Australia's Sunshine Coast, according to Australian Associated Press.
"We'll have the world's biggest dinosaur exhibit, with 165 animatronic dinosaurs," Palmer said, according to the Agence France-Presse.
The dinosaurs, some of which will be over 20 feet tall and weigh more than a ton, will move their tails, heave their chests and even blink their eyes, reports note. It looks as if Palmer's grand vision isn't far from becoming a reality. The animatronic dinos are scheduled to arrive by the end of April.
The lifelike creatures will apparently be placed on a patch of vegetation between the first and fifth holes of the resort's golf course, the Sunshine Coast Daily previously reported.
Palmer is no stranger to outlandish stunts. Sources close to him once said he wanted to clone a dinosaur so he could let it roam around his resort, the Sunshine Coast Daily reported last summer.
In February, he announced plans to build a replica of the Titanic that will sail the same course as the original ship, complete with period outfits and cuisine, according to The Associated Press. At the unveiling event, Palmer said, "I want to spend the money I've got before I die."
It doesn't look like he'll have a problem doing that.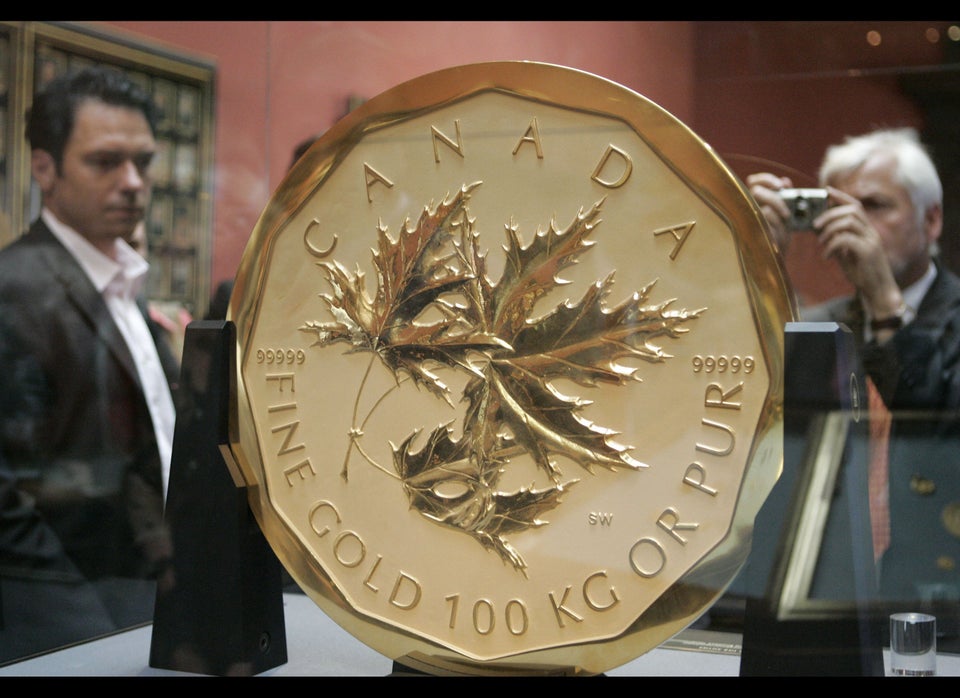 The 10 Countries With The Most Billionaires
Popular in the Community