In a Thursday Facebook note, the Bundy Ranch declared "It's CRIMINAL COMPLAINT TIME" against the Bureau of Land Management. The group was headed to the Clark County Sheriff's office to file on an array of issues, ranging from men "blocking access to public land" to "using attack dogs."
The Facebook note points to the mid-April standoff between Bundy's armed followers and U.S. officials. The Bureau of Land Management says the rancher owes more than $1 million to taxpayers in grazing fees and penalties.
"We won the battle," Ammon Bundy, one of Cliven Bundy's sons, told the Associated Press at its April 12 conclusion.
Bundy's call for action arrives alongside a tense Thursday night Bunkerville, Nev. town hall meeting. Residents and local officials appeared to have positive things to say about the militia, coupled with complaints against the BLM and media.
"The day the militia [came] was the day I felt safe again in Nevada," one meeting attendee said, according to FOX-affiliate KVVU-TV. NBC-affiliate KSNV-TV added that residents felt the media was making them look like "maniacs."
Before You Go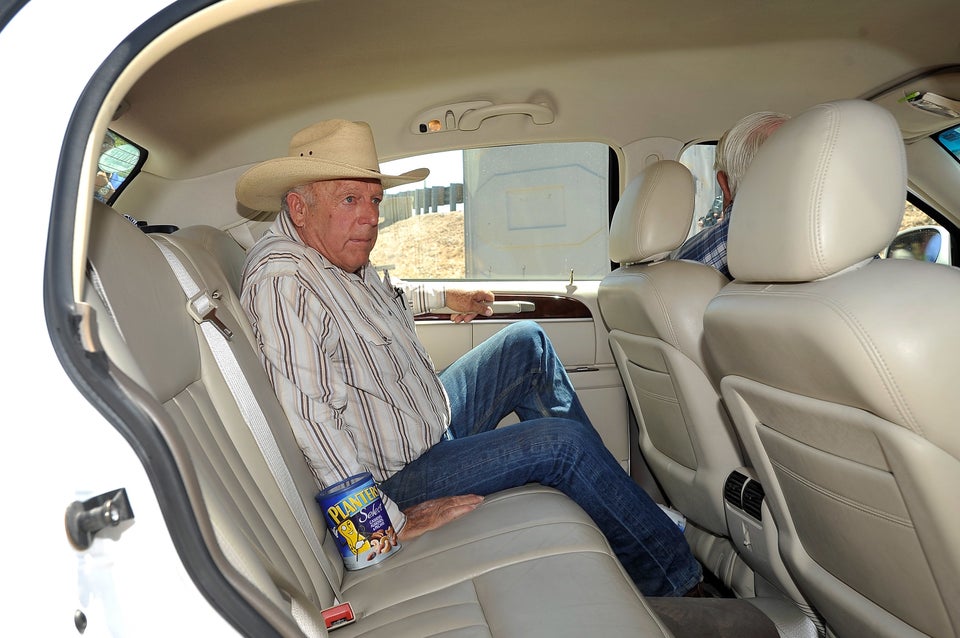 The Cliven Bundy Conflict
Popular in the Community