In a video posted by Right Wing Watch on Wednesday, Mike Vanderboegh warned followers that "we are still staring Civil War in its bloody face." He pulled out a soap dish for Reid, calling it the "2014 award" for inciting such conflict.
"I will send it as a reminder, with the message 'Don't poke the wolverine with a sharp stick, Harry, unless you want your balls ripped off,'" Vanderboegh said, drawing boisterous "yeahs!" from the crowd.
"And because they were basically on government subsidy, so now what do they do?" he asked. "They abort their young children, they put their young men in jail, because they never learned how to pick cotton. And I've often wondered, are they better off as slaves, picking cotton and having a family life and doing things, or are they better off under government subsidy? They didn't get no more freedom. They got less freedom."
Bundy owes more than $1 million to the federal Bureau of Land Management for allowing his cattle to graze illegally on government property. Back in mid-April, the bureau called off its roundup of Bundy's cattle after hundreds of armed protesters stepped in.
Before You Go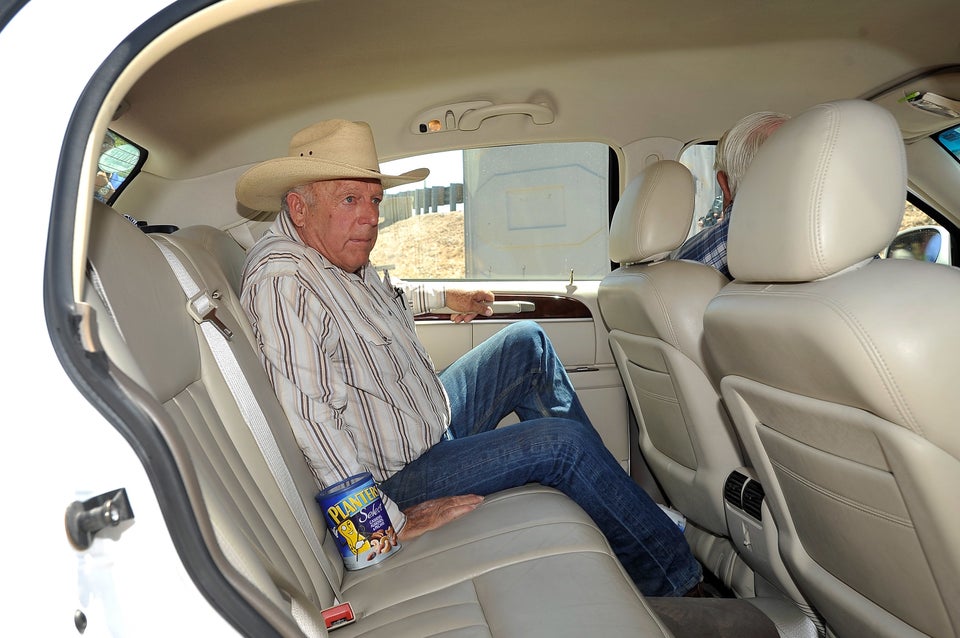 The Cliven Bundy Conflict
Popular in the Community