Nevada rancher Cliven Bundy claimed during a Friday interview on CNN that he didn't understand the bipartisan outrage over his recent comments suggesting the "Negro people" were "better off" as slaves, and blamed the perception that he's racist on Martin Luther King Jr. for not finishing "his job."
"I took this boot off so I wouldn't put my foot in my mouth with the boot on," Bundy said. "Let me see if I can say something. Maybe I sinned, and maybe I need to ask forgiveness, and maybe I don't know what I actually said, but when you talk about prejudice, we're talking about not being able to exercise what we think.
"If I say 'Negro' or 'black boy' or 'slave,' if those people cannot take those kind of words and not be [offended], then Martin Luther King hasn't got his job done yet," he added. "We need to get over this prejudice stuff."
Bundy has allowed his cattle to illegally graze on government-owned land without paying fees since 1993. He has been championed as an anti-government crusader in recent weeks by some conservatives, including Sens. Dean Heller (R-Nev.) and Rand Paul (R-Ky.), though they've distanced themselves from him in the wake of his racist remarks.
Before You Go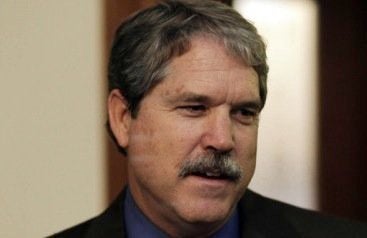 Racist Remarks Made By Politicians
Popular in the Community