May 10 (Reuters) - Environmental groups have asked the U.S. government to seize hundreds of jailed militant rancher Cliven Bundy's cattle, saying unregulated grazing of his herd on public lands in Nevada threatens habitat for federally protected desert tortoises.
The request from nine organizations in a letter sent on Monday to the U.S. Bureau of Land Management (BLM) has the potential to increase tensions in the debate over federal control over vast areas in the West.
The BLM had previously seized Bundy's cattle for illegally grazing on federal land. However, it backed down in 2014, releasing the livestock to end a standoff with hundreds of armed protesters who came to support the rancher in the Nevada desert.
With Bundy currently jailed in Nevada on charges stemming from the standoff, his relatives have allowed hundreds of cattle to graze on public land around the family's ranch, said Rob Mrowka, a scientist with the Center for Biological Diversity, one of the groups that sent the letter.
The groups are asking the BLM to seize the cattle from the Bundy family, whose ranch is less than 80 miles (129 km) northeast of Las Vegas, and send the animals to farms or sell them for slaughter.
"We recognize that the cattle round-up of 2014 failed due to real threats to agency personnel," Travis Bruner, executive director of Western Watersheds Project, one of the groups that signed the letter, said in a statement.
"Those 'threats' are now mostly imprisoned and awaiting trial, but the crimes against desert tortoise continue," Bruner said.
BLM spokesman Ronald Evenson said in a statement, "Mr. Bundy's cattle continue to be in trespass."
But Evenson said the agency has no immediate plans to round them up, because it continues to work with the U.S. Department of Justice on legal cases against Bundy and others.
Bundy, 70, whose sons led an armed occupation earlier this year at a wildlife refuge in Oregon, was arrested in February at the Portland airport.
He has been indicted on charges that included conspiracy and assault on a law enforcement officer.
Bundy's sons, Ammon and Ryan, were indicted in connection with the Oregon occupation and face charges in the Nevada standoff. The family is popular with anti-government groups.
Bundy on Tuesday sued President Barack Obama, U.S. Senator Harry Reid and the judge in his criminal case, accusing them of violating his constitutional rights. (Reporting by Alex Dobuzinskis in Los Angeles; Editing by Cynthia Osterman)
Before You Go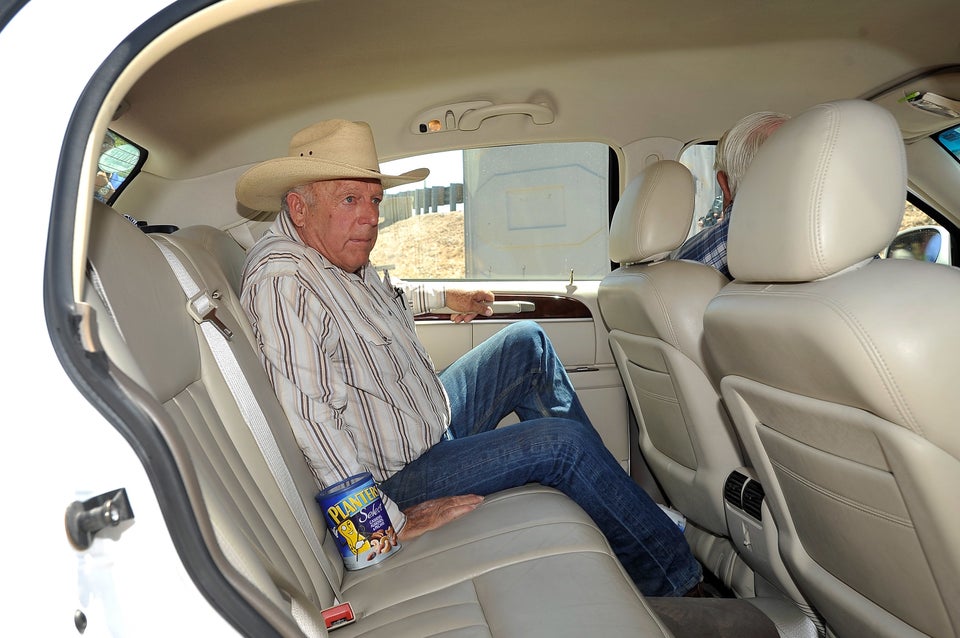 The Cliven Bundy Conflict
Popular in the Community