Finally, there's a new social media app that doesn't try to make you talk more with your friends. In fact, it helps you do the exact opposite: Hide from them.
This "incognito mode for real life" is called Cloak, and by pulling in check-in data from those you're connected with on Instagram and FourSquare, it plots each of your friends' locations on one pretty little map. That's information any good misanthrope would want, since it would let him or her avoid running into friends.
In reality, you have to be on at least one social network to use the app, so you can't be that much of an outcast. In fact, if you're not a loner, but just lonely, you can use the app to "casually" "run into" "friends." Creepy.
Here's what it looks like when someone checks in: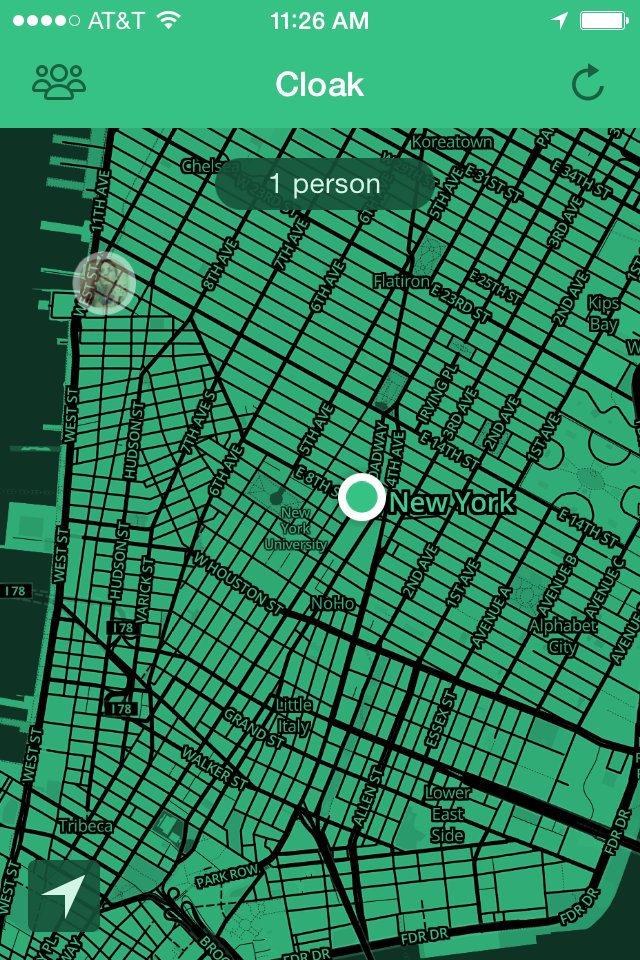 If you tap on the dot, you see exactly where the person is and when he or she checked in. This all makes sense when it comes to FourSquare, but people often post on Instagram hours after taking a photo. For example, Cloak told me that my friend above was at a bar at 10 a.m. When I looked more closely, however, I saw that she had actually been there the night before, but just posted a photo on Instagram with the tag "#latergram."
You can "flag particularly hazardous people to get alerted," so Cloak tells you when a particular person is anywhere from a block to two miles away. You can also receive an alert when anyone gets within a certain distance. Creepy, but if your friends are broadcasting their locations, they clearly want people to know where they are.
The app is free and was created by Brian Moore and Chris Baker. Baker also created the popular Chrome extension Unbaby.me (later rebranded as Rather), an extension that tries to scrub baby pictures (or anything else that irritates you) from your Facebook and Twitter feeds.
"Things like Twitter and Facebook are packed elevators where we're all crammed in together … I think anti-social stuff is on the rise," Baker told The Wall Street Journal. "You'll be seeing more and more of these types of projects."