Before her appearance on Tuesday night's "Watch What Happens: Live," Cloris Leachman took to Twitter to promote the segment, and share a cryptic warning. "I'm doing 'Watch What Happens Live' with @BravoAndy tonight at 11p. They're brave, don't you think?!?" she wrote.
She was every bit as audacious and outrageous as ever, which is why people love Cloris Leachman. In one segment, she talked about whether or not several famous men were worthy for her to sleep with. For the record, yes to Vice President Joe Biden, but no to President Ronald Reagan -- she said he wasn't very bright. She said Marlon Brando tried to sleep with her, but she turned him down.
When asked about Robert Pattinson, Leachman said simply, "Tonight." And while she probably didn't get to hook up with Kristen Stewart's ex, she did get to kiss both Andy Cohen and fellow guest Jeff Lewis.
Leachman did get serious for a bit in talking about her friend Judy Garland. She spoke of one occasion when Garland's children asked if Leachman could adopt them, and at another point she said she saved Garland's life by pulling her out of the pool. "'Couldn't anybody ever love me?" she said Garland asked her.
Cloris Leachman stars in "Raising Hope," kicking off its third season on Tuesday, October 2 at 7 p.m. ET on Fox. "Watch What Happens: Live" airs Sunday through Thursday at 11 p.m. ET on Bravo.
TV Replay scours the vast television landscape to find the most interesting, amusing, and, on a good day, amazing moments, and delivers them right to your browser.
Related
Before You Go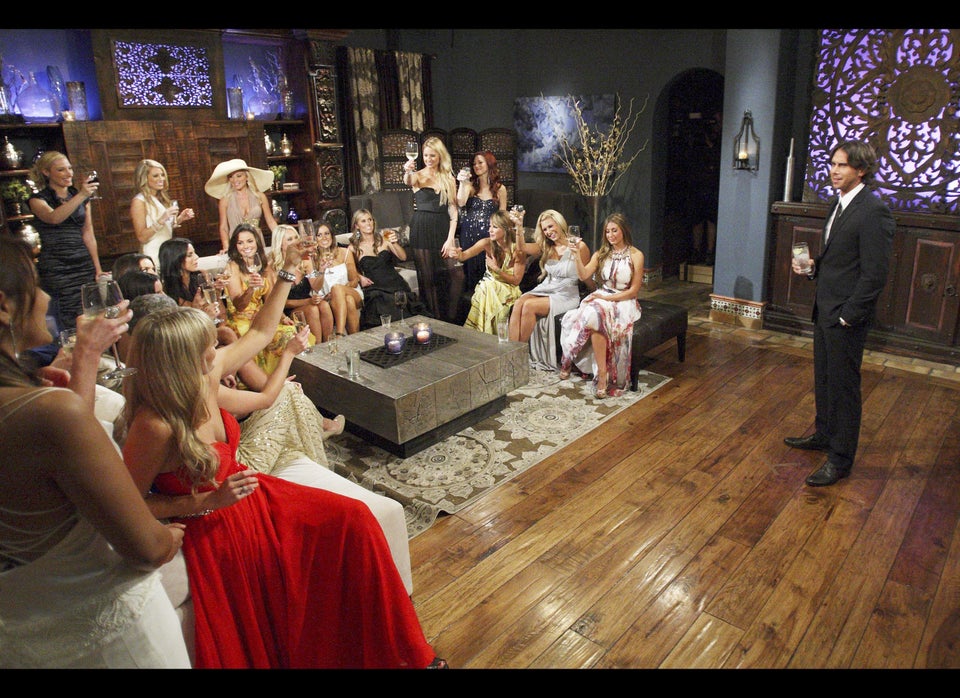 2012 Renewal Index: Canceled, Safe and on the Bubble Shows
Popular in the Community