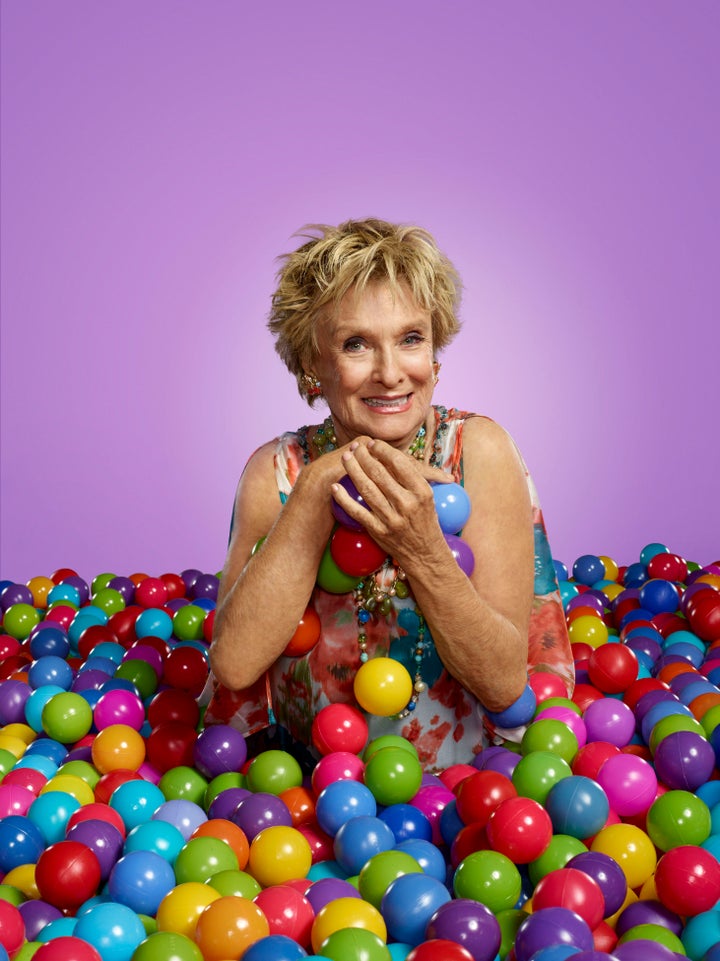 A few years ago on a "Say It Like You Mean It" segment of "The Wendy Williams Show," Williams showed Cloris Leachman photos of various celebrities and asked her to say the first thing that came to mind. When a photo of Betty White was projected, Leachman simply said: "Slut." The audience roared. (An equal opportunity slanderer, Leachman also said the same thing of Bill Clinton, Snooki, and Sarah Palin.) White, who shares the senior pantheon with Leachman and is also known for her raunchy sensibility, took it for what it was: a perfect example of Leachman's trademark, no-holds-barred sense of humor.
In fact, Leachman's sense of humor has powered her through one of the most illustrious TV and film careers in the business. She made her debut in a 1948 episode of "The Ford Theatre Hour," but was put on our cultural map as the daft and delightful Phyllis Lindstrom on the iconic "The Mary Tyler Moore Show."
That role led to her first Emmy nomination, which was on the heels of an Oscar win the same year (1972) for "The Last Picture Show." Leachman went on to set a record by winning eight primetime Emmys (over the course of four decades), a daytime Emmy, and a whopping 14 Emmy nominations. In between, she found time to champion various social causes. (A longtime vegetarian, Leachman once dressed as a human salad for PETA.)
Well into her 80s, Leachman seems unstoppable. She perfected the cha-cha on "Dancing with the Stars" in 2008 after ABC allegedly turned her down because of her age not once, as Leachman told The New York Times, but twice. (ABC denies claims of ageism.) She later went on to play Maw Maw, a louche, slightly demented grandmother who becomes a great-grandmother when her slacker grandson (Lucas Neff) unexpectedly becomes a father in the eccentric and very funny Fox series Raising Hope. The role brought Leachman yet another Emmy nomination.
We'll be seeing a lot more of the lively Leachman -- and possibly more nominations. She recently completed three features: "The Oogieloves and the Big Balloon Adventure" comes out at the end of August 2012; "Gambit," with Cameron Diaz and Colin Firth, is set for release in October of this year; and "Adult World," with John Cusack and Emma Roberts, is due out in Spring, 2013.
We caught up with Leachman, who riffed on life, miracles, and what happens when Mary Tyler Moore throws her hat in the air.
You seem to you know how to have good time. Are you always the life of the party?
I don't party. I like to be with my family -- any one of them or all of them.
Your character Maw Maw in "Raising Hope" is one of the most hilarious characters you've ever played. Do you enjoy the role?
I love it very much and it's very far out. I'm either sitting on the toilet saying, "It takes as long as it takes" when people try to get me out of the bathroom. Or I have no bra on at all and I'm going out the front door and down the street.
You actually make Alzheimer's funny -- in a good way.
The first year of the show my character had dementia. The second year, they said, "You're not going to have it." Ok, I thought. So this year I don't know who to be. I'm interested to see what's going to happen. I liked the first year a lot, so we're going to have a talk about who I'm going to be.
I like the dementia. I think it's funny.
You've had the good fortune of landing great female roles in TV and film over the course of decades, starting with Phyllis in Mary Tyler Moore. To what do you attribute your success and longevity?
I don't think about it much. I was busy everyday on live television back in the 40s and 50s in New York. I was starring in one thing after another every week. Then at night I'd be on Broadway. What a wonderful education all of that was. What a wonderful, exciting, learning adventure. It's stood me in good stead all of these years I think.
I've read that your mom influenced your signature sense of humor. How so?
My mother was a darling, darling woman with a wonderful sense of humor. I remember when I finally developed, I was about 15 years old with a 32 C-D bust. I had to go away for something for a couple of weeks and mama wrote a lovely little letter. At the end it said, "P.S. WYB." I couldn't imagine what WYB was. It was Wash Your Brassiere.
This is the kind of humor my mother had. We lived in the country outside of Des Moines, Iowa. We had one car, Daddy's car, the black Buick. Every three years he got a new black Buick. We didn't have any money back then during the Great Depression. Mama was still very imaginative without any money. She'd buy cheap material and we had curtains and clothes and dresses and tablecloths all of the same cloth and pattern.
What's one thing you know now that you wish you knew growing up?
Well, it's so minor, but so many people don't have fun. Also, I know that there's no God. I am very convinced of that -- and very happy about it.
Why are you happy about that?
Well, when I was six years old I heard that God was watching me, and I thought, "No, no, no, we're not going to have any of that." And then for many, many years I thought that God would get even with me or punish me because I didn't believe in him, or her, or them. And nothing ever happened except for good things. So I don't believe at all in God and I'm very relieved that I don't.
So you would you consider yourself an atheist?
Did you grow up in a religious family?
My grandmother's father was an Episcopalian Minister. When she was a little girl, her father slapped her in the face for laughing out loud in public. For a while when we lived out in the country, my daddy would drive me into town -- we lived seven miles east of Des Moines -- to the Episcopalian Church. My grandmother had made a beautiful lace cloth for their altar. She just went on and on and on, sewing lace for them. Anyway, I would be sent downstairs to where the children were. I was 7 years old and I'd color. Then I'd go upstairs for the End of the World part with the minister, and then my daddy would take me home. He'd turn on the car radio and the organ was always playing.
Then at home, my mother would give a hatchet to my next to youngest sister Mary -- I had two little sisters, three years younger and six years younger.
Yes. A hatchet. Mary was 4 years old, and my mama would give her a hatchet and send her out to kill the chicken for the dinner. It would take her about an hour. About an hour later, Mary would come home with it and pluck the feathers off of it. Then mama would cook it and we'd have a wonderful chicken dinner. That was my religious upbringing.
That's wild. It sounds like a scene from "Raising Hope." So whatever your religious convictions -- or lack thereof -- you've lived a sort of blessed life.
There's something extraordinary that we'll never understand, it's just beyond anybody. Extraordinary miracles, billions and trillions of them, happen all the time but not because there's a God.
So where do all the millions of miracles come from?
Is the answer God? It's beyond belief. There are 7 billion people on the planet. Is He hearing 7 billion people at once?
That's a good question. I don't have an answer, but I don't believe that there's nothing out there.
I didn't say there's nothing out there, but there certainly isn't any God. The stuff that's made up about Jesus -- that you have to go through Jesus to get to God and if you're lucky, after you die, if you've done everything right, the reward is you get to sit on the right hand side of God. All that is made up by men. People made it up.
You don't seem like a judgmental person. In fact, you seem like a very non-judgmental person.
Yeah, I am. I'm also a very detailed person. I notice details.
Speaking of details, what's one detail that stands out for you from your days working with Mary Tyler Moore.
Every time she has an orgasm, she throws her hat in the air.
Has Mary Tyler Moore heard you say that?
Yeah. She was told that I said that during an Emmy award event. She thought it was absolutely funny. She has a sense of humor. She's a wonderful person.
Well that's good, because it's a little racy.
Well, it's not like saying f**k. Orgasm is a word.
But people are funny about that word.
I know. I was, too. But I said it anyway.
(Check out highlights of Leachman's career below.)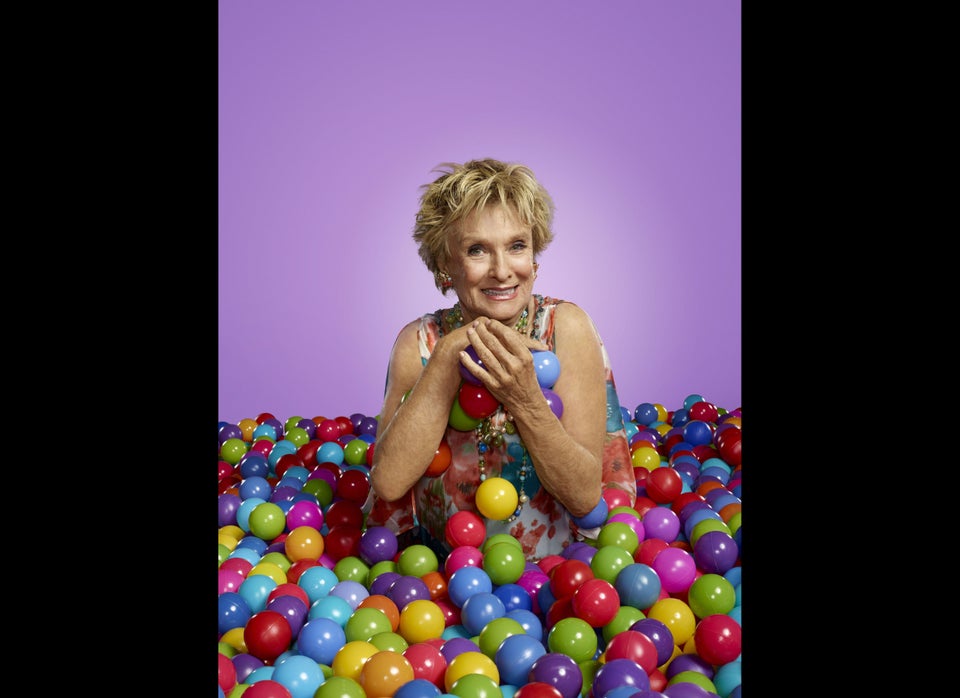 Cloris Leachman's Career In Pictures
Popular in the Community