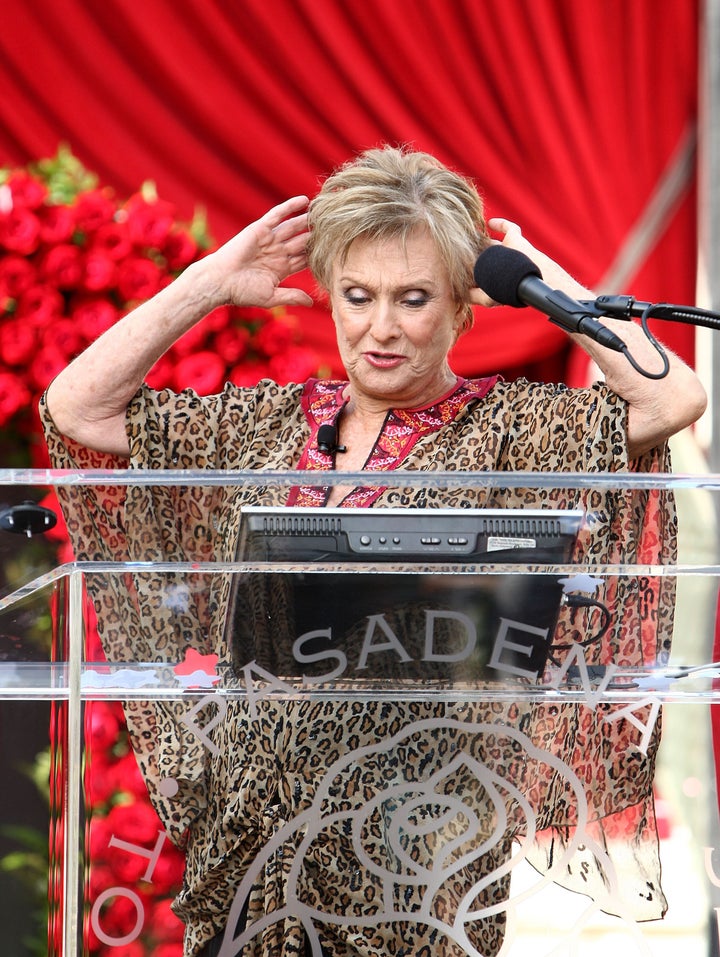 Cloris Leachman has an autobiography coming out April 7, and inside she tells her life story, complete with bedroom anecdotes.
They NY Post got a peak at the April 7 release "Cloris" and reprinted an anecdote about having sex with Gene Hackman:
[S]he recalls bumping into Gene Hackman while both were shooting movies in San Francisco in the 1970s and dining with him at their hotel.

"As we moved into the main course, it was as if a cosmic wind enveloped us. Some giant space magnet was pulling us together," Leachman writes. "We didn't finish the meal. We went upstairs, flew into bed and made love. It was epic. And the next morning, Gene went back to his film and I went back to mine. I haven't seen Gene since that night, but I remember well the feisty lad he was."
She also almost had sex with her "Mary Tyler Moore" costar Ed Asner:
"One day we made an agreement that I would have sex with him if he lost 32 pounds," Leachman writes of Asner. "He almost did it; he lost 29 pounds. We both got so disoriented at what we were facing that his weight shot back up, and our assignation never happened."
The description on amazon.com, which has an excerpt of the book's G-rated early pages, includes this:
With surprising candor, she talks about her experiences at the Actor's Studio, her "Peck s bad boy" behavior on the set of The Mary Tyler Moore Show, her work with Mel Brooks and other filmmakers, her return to sitcoms with The Ellen DeGeneres Show and Malcolm in the Middle, and her difficulty shaking off the roles she immerses herself in. She shares wonderfully revealing anecdotes about her co-stars and friends: Marlon Brando, Meryl Streep, Dianne Keaton, Sissy Spacek, Paul Newman, Steve McQueen, and the Kennedy family. She reveals her source of inspiration behind High Anxiety (giant fake breasts) and The Last Picture Show (a disturbing childhood incident). Finally, she speaks frankly about being a celebrity icon, trying to balance her family, career, and boundless creativity energy.
Calling all HuffPost superfans!
Sign up for membership to become a founding member and help shape HuffPost's next chapter