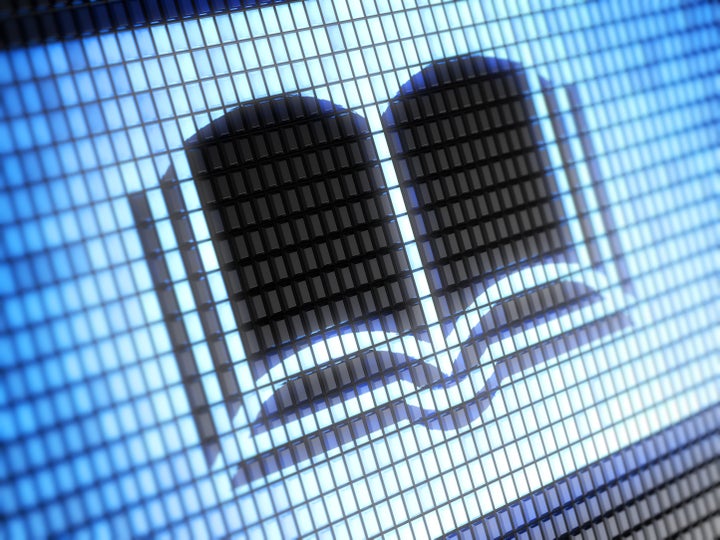 Literature fans love "encounters" with living or dead authors. These might involve seeing novelists at book signings, listening to them give a talk, visiting homes/museums connected with famous authors of the past, meeting descendants of iconic writers, hearing anecdotes about novelists from people who conversed with them, and so on.
Below are some of my experiences relating to Isaac Asimov, Alexandre Dumas, Nathaniel Hawthorne, Ernest Hemingway, Barbara Kingsolver, Herman Melville, Mark Twain, John Updike, and Emile Zola. Then I'd love to hear about your authorial sightings or site visits!
Back in 1990, I covered a New York City event at which John Updike received the National Cartoonists Society's Amateur Cartoonist Extraordinary (ACE) award for doing cartoons as a youth before becoming a renowned author. At the podium, Updike joked that drawing a comic is much harder than penning a novel. "A cartoonist needs seven ideas a week. As a novelist, I only need one idea every two years," he quipped.
Seventeen years later, I tagged along with my wife when she presented an academic paper at the 2007 Emile Zola Society conference in Aix-en-Provence -- the French town where Zola grew up. Near the end of the conference, we joined attendees in hiking up Mont Saint-Victoire (a painting subject of Zola's childhood pal Paul Cezanne) to a dam designed by Zola's father. One of the hikers? Zola's great-granddaughter!
Also during that trip, my wife and I boarded a boat in nearby Marseille to visit the Chateau d'If on the spooky, rocky island where Edmond Dantes was unjustly imprisoned in Alexandre Dumas' masterpiece The Count of Monte Cristo.
Yes, sometimes one trip gives readers a literary twofer. I visited Herman Melville's "Arrowhead" home in Pittsfield, Mass., and enjoyed an exhibit exploring the friendship between Melville and Nathaniel Hawthorne. A bonus was seeing the room in which Melville wrote Moby-Dick -- and the view from that room of a mountain shaped sort of like a whale!
During a different New England visit to Mark Twain's house in Hartford, Conn., it was thrilling to stand in the billiard room where the author wrote classics such as Adventures of Huckleberry Finn.
Twain's name also came up when I covered the 1993 National Society of Newspaper Columnists conference in Portland, Ore. -- where the NSNC's first Lifetime Achievement Award went to longtime San Francisco Chronicle writer Herb Caen. In his acceptance speech, Caen recalled that when he worked for the Sacramento Union in the 1930s, there was a desk that had ostensibly been used by Twain. When someone wanted to buy the desk, the newspaper parted with it for $200. "We sold dozens," Caen chuckled.
Ernest Hemingway was a big fan of Huckleberry Finn, and my one degree of separation from "Papa" happened when I interviewed "The Phantom"/"Mandrake the Magician" comic creator Lee Falk in 1986. The then-75-year-old Falk -- also a playwright and theatrical producer/director -- told me he once had a teacher who claimed he flunked Hemingway. When Falk later asked Hemingway if that was true, all he got was a roar of laughter from the author.
Another cartoonist -- the creator of "Peanuts" -- was an avid reader of novels. I visited the Charles M. Schulz Museum in Santa Rosa, Calif., three years after Schulz's 2000 death, and one of the highlights was seeing a re-creation of his studio. Among the classics on his bookshelves: The Great Gatsby and Anna Karenina.
I met Isaac Asimov at a 1980s event announcing that the sci-fi legend would write a column for the Los Angeles Times Syndicate. It was wonderful to briefly converse with a prolific, accomplished author whose work I had admired for years, but the thing I remember most about that day was the trivial fact that Asimov had impressive sideburns!
As for Barbara Kingsolver, I was doing a 2005 story about syndicated columnist/ex-Associated Press reporter Tad Bartimus (one of the relatively few women who covered the Vietnam War) and Tad mentioned that she was close friends with The Poisonwood Bible writer. Given how much I love Kingsolver's books, I was thrilled to email her to get a comment about Tad.
What have been your experiences interacting with well-known authors or visiting the homes/museums of past authors?
Dave Astor's new book Comic (and Column) Confessional -- which includes some of the above anecdotes -- is scheduled to be published next month by Xenos Press.
The part-humorous memoir is about Dave's 25 years at Editor & Publisher magazine covering, interviewing, and meeting notables such as Arianna Huffington, Heloise, Hillary Clinton, Walter Cronkite, Coretta Scott King, Martha Stewart, Ann Landers, and Abigail Van Buren ("Dear Abby"); and notable cartoonists such as Gary Larson ("The Far Side"), Lynn Johnston ("For Better or For Worse"), Mort Walker ("Beetle Bailey"), Charles Schulz ("Peanuts"), Stan Lee ("Spider-Man"), Bill Watterson ("Calvin and Hobbes"), Garry Trudeau ("Doonesbury"), Berkeley Breathed ("Bloom County"), Scott Adams ("Dilbert"), Jim Davis ("Garfield"), Milton Caniff ("Terry and the Pirates"/"Steve Canyon"), and Herblock. The book also chronicles changes in the media, discusses personal stuff, and more.
The book will soon be available for online purchase. If you'd like information about ordering a signed copy, contact Dave at dastor@earthlink.net
REAL LIFE. REAL NEWS. REAL VOICES.
Help us tell more of the stories that matter from voices that too often remain unheard.