NEW YORK -- Tear down Rikers Island.
That idea -- to close one of the country's largest jail complexes -- has in recent months inspired op-eds, protest signs and a hashtag. On Wednesday, the idea got the endorsement of a New York City lawmaker.
"Ultimately, what we should really be talking about is abolishing Rikers Island completely," City Council member Daniel Dromm (D-Queens) told reporters outside City Hall in lower Manhattan.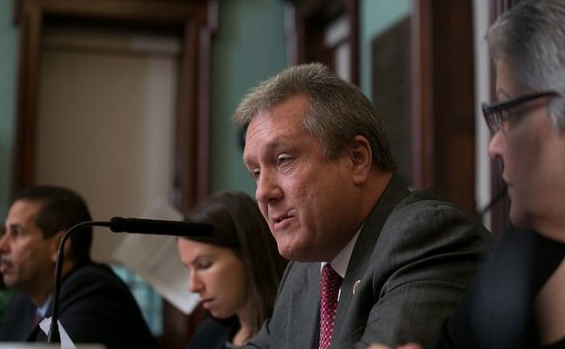 A daily average of 11,000 inmates -- the majority of whom are pretrial detainees, and the rest of whom are serving sentences of less than one year -- are packed into 10 jail facilities on the 400-acre island, along with 9,000 correction employees and 1,500 civilian administrators.
"I don't have a plan, per se, written to abolish Rikers Island at this point, but what we do know about Rikers Island is that because of the large numbers of people that are there, that's a major factor in terms of the violence that occurs," Dromm said. "So if we could break that down and spread it out, we'd be in a much better position in terms of reducing violent attacks."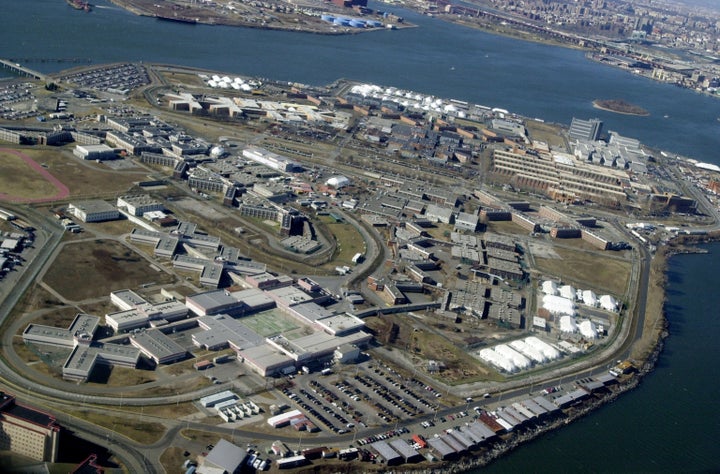 "If our courts were speedier, our bail system not so rigged against the poor and our mental health and drug rehabilitation programs properly funded, Rikers and other jails might be manageable," Barsky wrote in his column, which also appeared in The New York Times. "Instead, Rikers and big city jails around the country have become notorious dumping grounds for the impoverished, the addicted and the mentally ill."
"The reality is that the only way to transform Rikers is to destroy it; it needs to be permanently closed," Barsky's column continued. "The buildings are crumbling. The guard culture of prisoner abuse and the gang culture of violence are ingrained. The complex is New York's Guantánamo Bay: a secluded island, beyond the gaze of watchdogs, where the Constitution is no guide. It is a place that has outlived its usefulness."
Martin Horn, former commissioner of the New York City Department of Correction and now a professor at the John Jay College of Criminal Justice, has also called for Rikers to be closed.
"The city must move away from its reliance on Rikers Island," Horn wrote in a June editorial for The Marshall Project. "Jails should be close to the communities they serve and the courthouses where prisoners' cases are heard. It requires political courage for the city to address these issues and bring sanity to the jails. It will take money and leadership. There is no alternative, because our jails are a reflection of our collective conscience, and if they remain as they are, the fault is ours."
But there's been a recent groundswell of support in New York for bringing big changes to the island, especially after a scathing U.S. Justice Department report last year that described the "rampant use of unnecessary and excessive force" by guards against teenage inmates there.
Similarly, the story of Kalief Browder -- the young man from the Bronx who spent three years at Rikers awaiting trial on robbery charges that were ultimately dismissed -- shocked the country, and inspired Mayor Bill de Blasio to implement reforms to the city's bail system, which is what kept Browder locked up in the first place.
Browder, who was starved and beaten by guards and assaulted by fellow inmates, and who spent an accumulated and torturous two years in solitary confinement, took his own life in June. He was 22. His family blamed his time on Rikers for his suicide.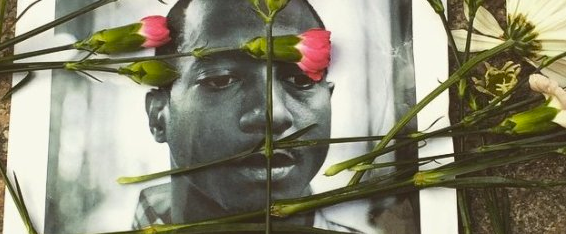 Since taking office last year, de Blasio has worked with Department of Correction Commissioner Joseph Ponte to introduce a series of sweeping reforms for Rikers: curtailing the use of solitary confinement (and abolishing it for inmates under 21), introducing supervised release programs for inmates, restricting the use of force by guards, keeping better records and installing thousands more surveillance cameras around the jail, among other changes.
Additionally, the City Council is setting up a bail fund for low-level defendants.
But horror stories about the conditions at Rikers persist, and for leading prison reform advocates like Glenn Martin, president of JustLeadershipUSA -- an organization that aims to reduce America's prison population by half -- serious change is long overdue.
In a statement to The Huffington Post Wednesday, Martin said that "increasingly, and especially over the last six [to] eight months, the demand to #CloseRikers -- a demand put forth by JLUSA on day one of the de Blasio Administration -- is becoming normalized in some elite spaces."
Martin called these developments "exciting," but added that one need only recall the previous failed efforts to close Rikers -- under former Mayors Ed Koch and Michael Bloomberg -- to understand that without community engagement and support, the goal is "impossible."
"With so much attention on Rikers, with growing discussions about solutions, we have a unique opportunity to #CloseRikers," Martin said. "Without question, closing Rikers would serve to advance justice and human rights in New York City. And the profound symbolism of closing the nation's largest jail complex would serve to charge and energize the broader movement to end mass incarceration."
Martin added that there are many questions that still need to be answered.
"Will more community supervision be used, and can this reduce the population enough to close Rikers?" he said. "Or will new facilities have to be built? And if so, will they build new facilities in Queens, Bronx and Brooklyn (and face the same NIMBY'ism [not-in-my-backyard] that stopped the last effort), or build a single new facility in Staten Island (and face the same NIMBYism)? Will reducing racial disparities and addressing the legacy of abuse be part of the plan to #CloseRikers? What role will bail reform play in the overall effort? And what will become of Rikers Island once the corrections facility is closed?"
Dromm said Wednesday that he has no immediate plans to introduce legislation that would abolish Rikers, but that he is working on a series of bills to make further reforms there.
"The level of understanding among all the council members [has] grown, and I think that there is a tremendous amount of support for further reforms at Rikers Island," Dromm said, when asked if his colleagues also supported closing the jail. "And we're going to see that probably in some of the pieces of legislation that are coming out."
Last month, another City Council member, Brad Lander (D-Brooklyn), tweeted a link to Barsky's op-ed at The New York Times.
In a statement to HuffPost, a spokeswoman for the mayor's office said Wednesday that "there have been a number of big, long-term ideas floated to reform the city's jail system."
"Right now, Commissioner Ponte is undertaking dramatic reforms to create a safer and more secure jail each day," the spokeswoman continued, "including ending punitive segregation for 16 and 17-year-olds, launching a new housing tool to separate the most violent inmates, and tripling the number of security cameras on the Island."
Popular in the Community