When you're short on space, you have to get creative. Storage is an absolute must, along with furniture that can go double duty. As for your rooms, well...you learn to love the "coziness," once the arguments about whose stuff takes up more room subside.
Add a baby to the mix, though, and a small space quickly feels unlivable due to the sheer amount of stuff that comes with your little one. If a move isn't in your plans, then follow the lead of these apartment-living families, who turned a closet into a nursery. Yes, a closet nursery. It has just enough space for a baby and might be a better use of the space than storing ironic t-shirts from college that you haven't worn in years. Plus, you won't have to move. Convinced? Take a look at the spaces below for inspiration.
Dark walls make for a sophisticated look.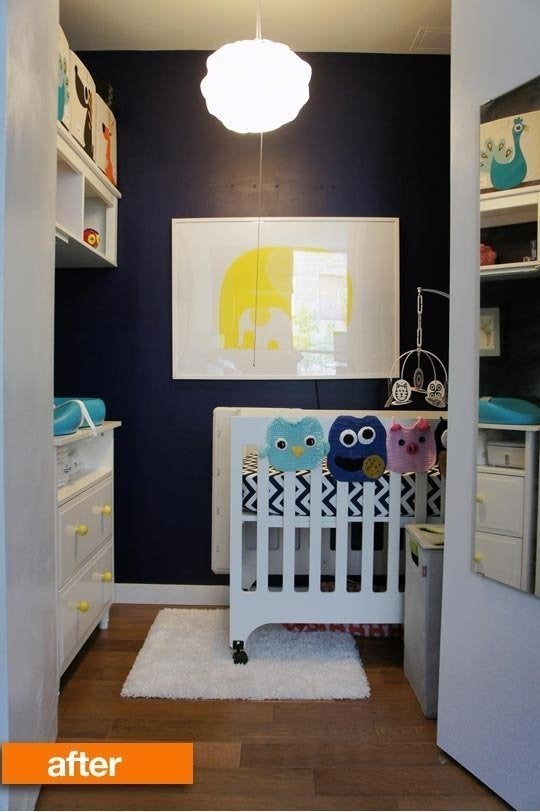 A tiny nook is the perfect spot to try out a lovely wallpaper.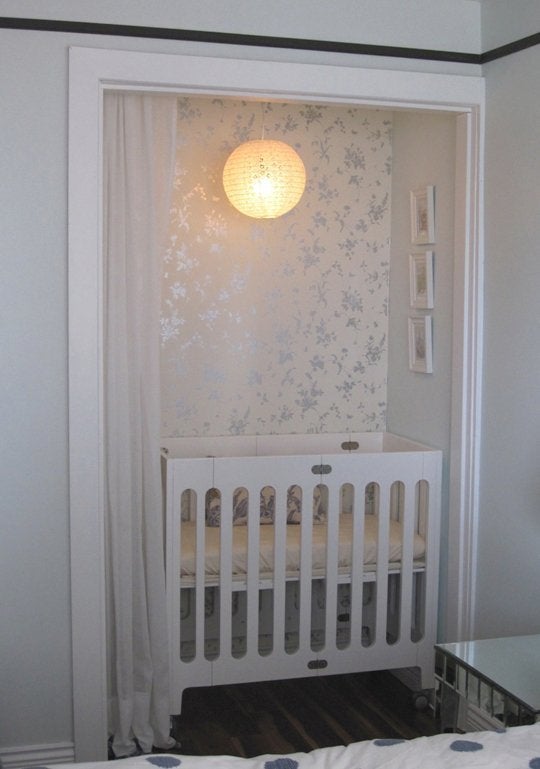 See a pattern yet? A pendant light helps make the space look less "closet-y."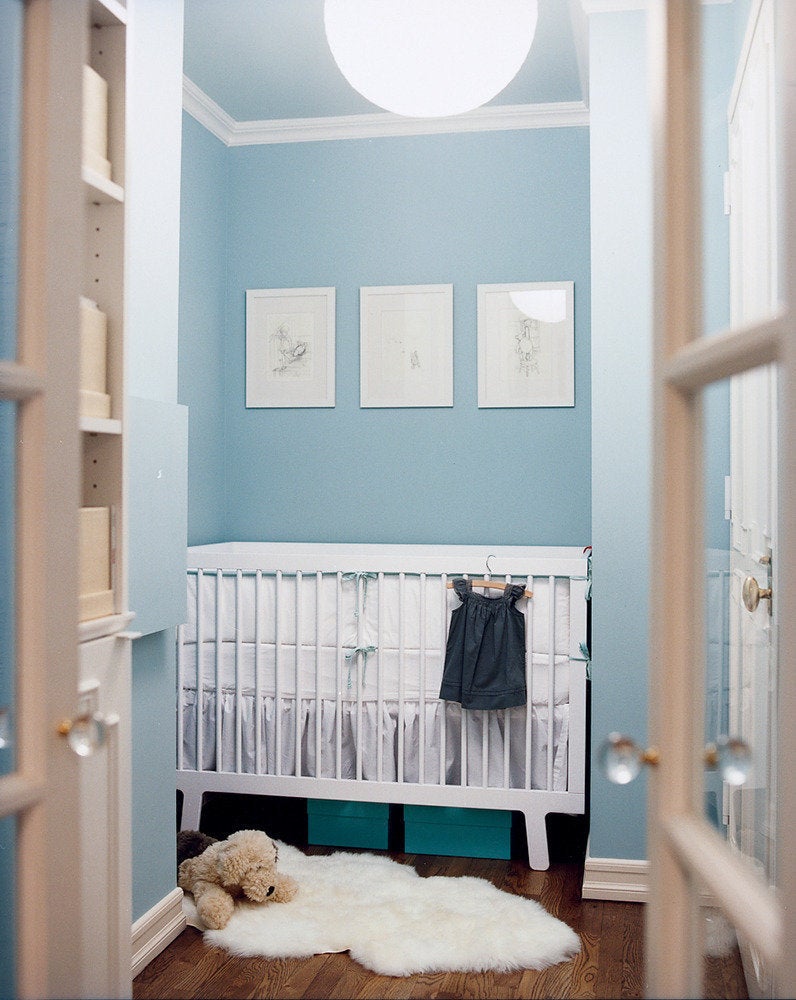 Even transitional spaces, like a walk-through closet, can be turned into a nursery.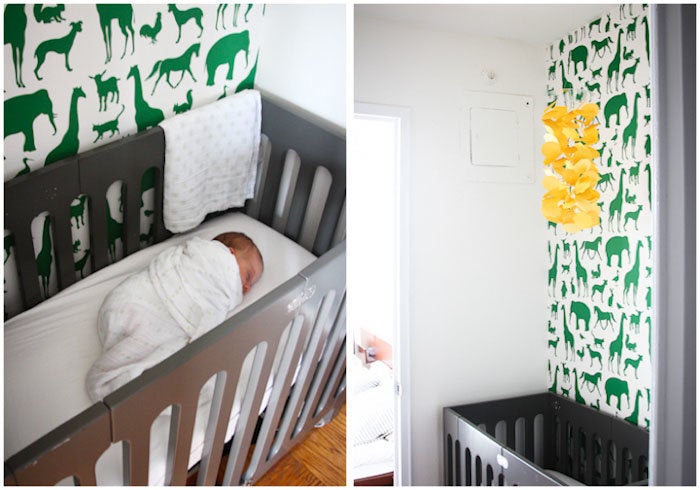 Ashley Muir Bruhn/Hither & Thither
A "Dutch cupboard" closet was turned into a nursery with the help of a built-in.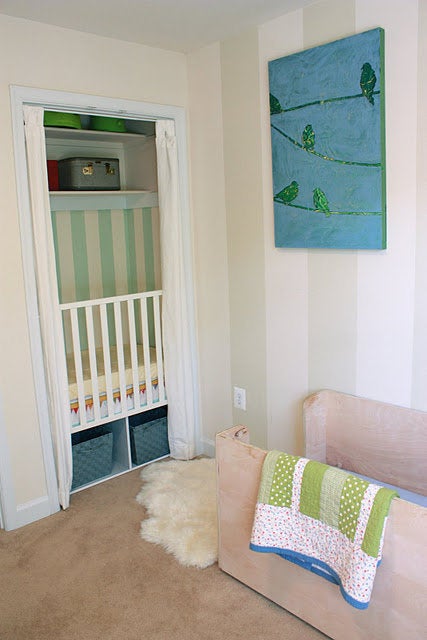 Small spaces can beautifully handle bold colors.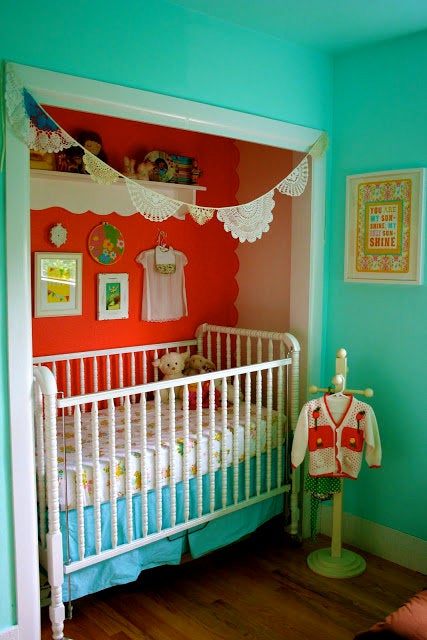 You can also have fun with statement decor.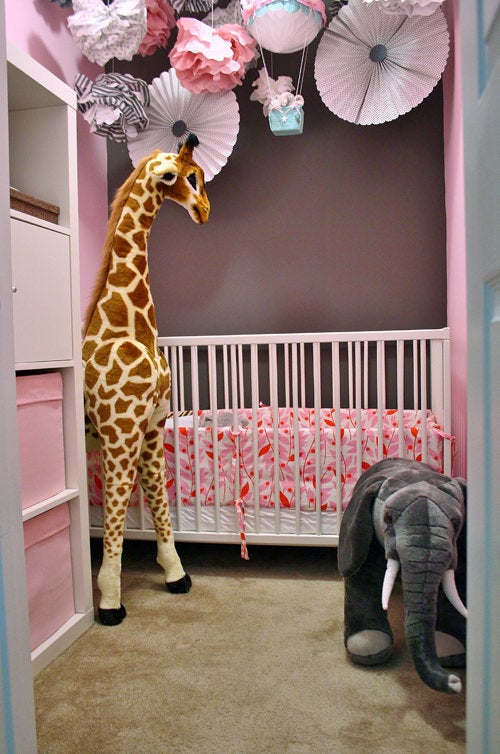 Jennifer Pebbles/Studio Pebbles
Take the doors off cabinets.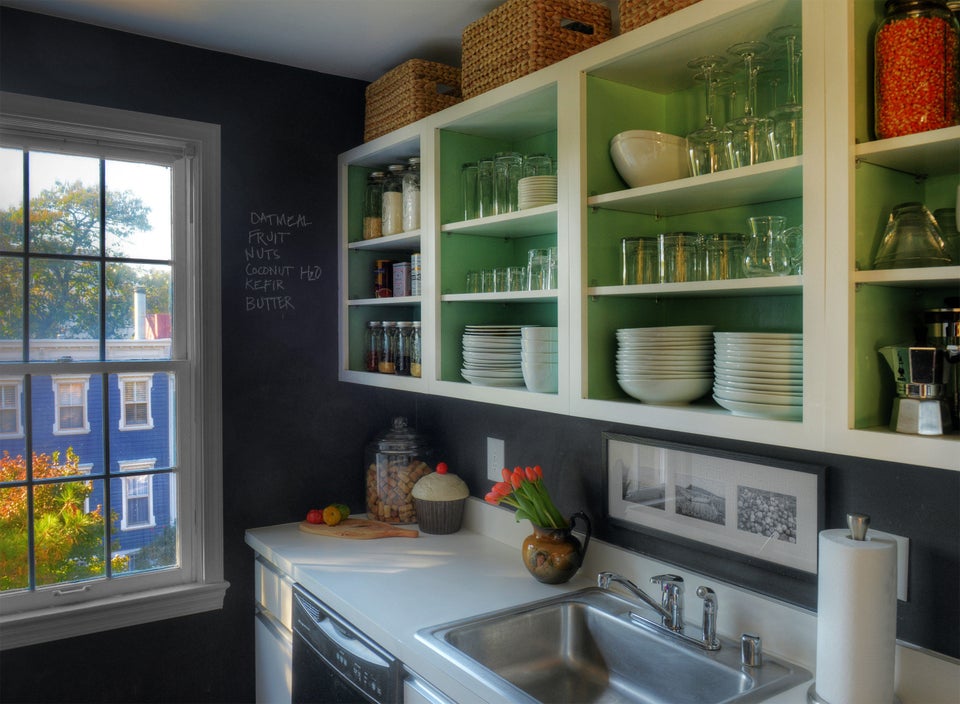 The Washington Post via Getty Images
Paint horizontal stripes.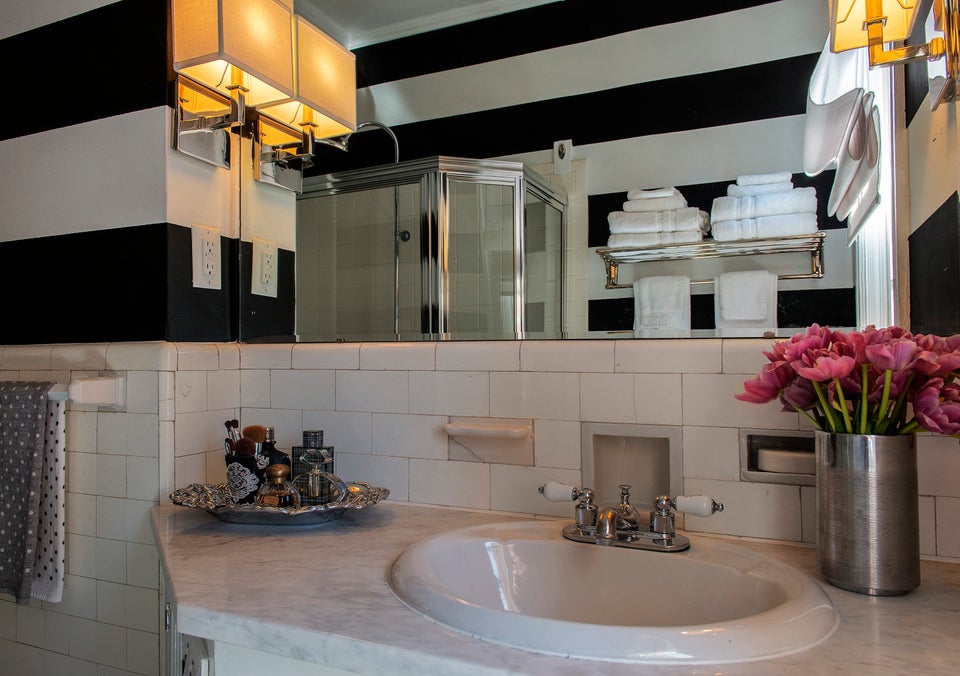 The Washington Post via Getty Images
Be selective about what you bring into your home.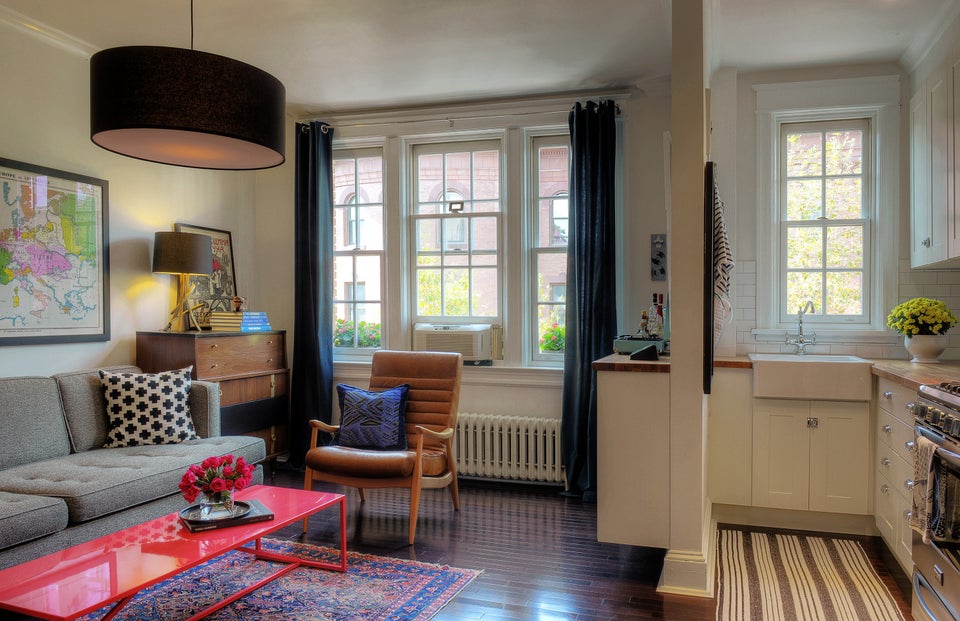 The Washington Post via Getty Images
Paint a statement wall.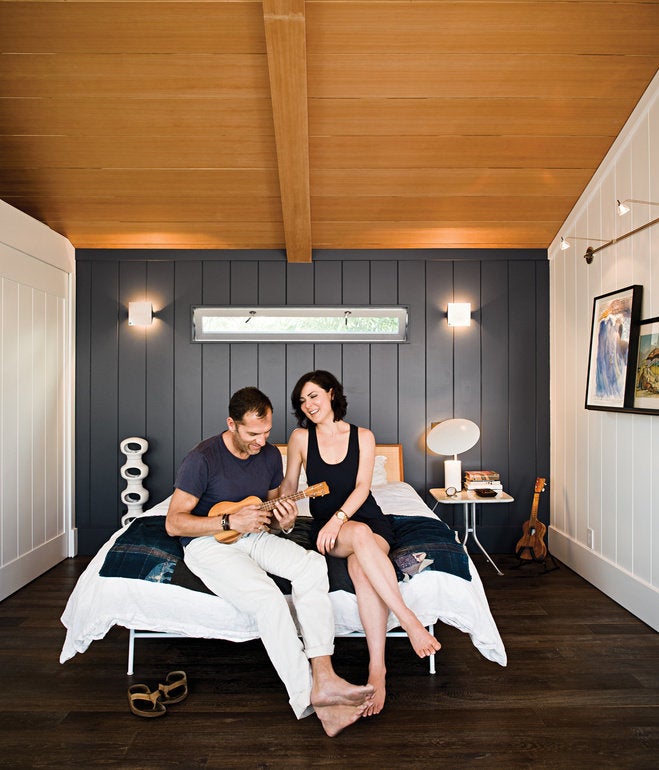 Photo by Dave Lauridsen for Dwell
Get (very) creative with wall space.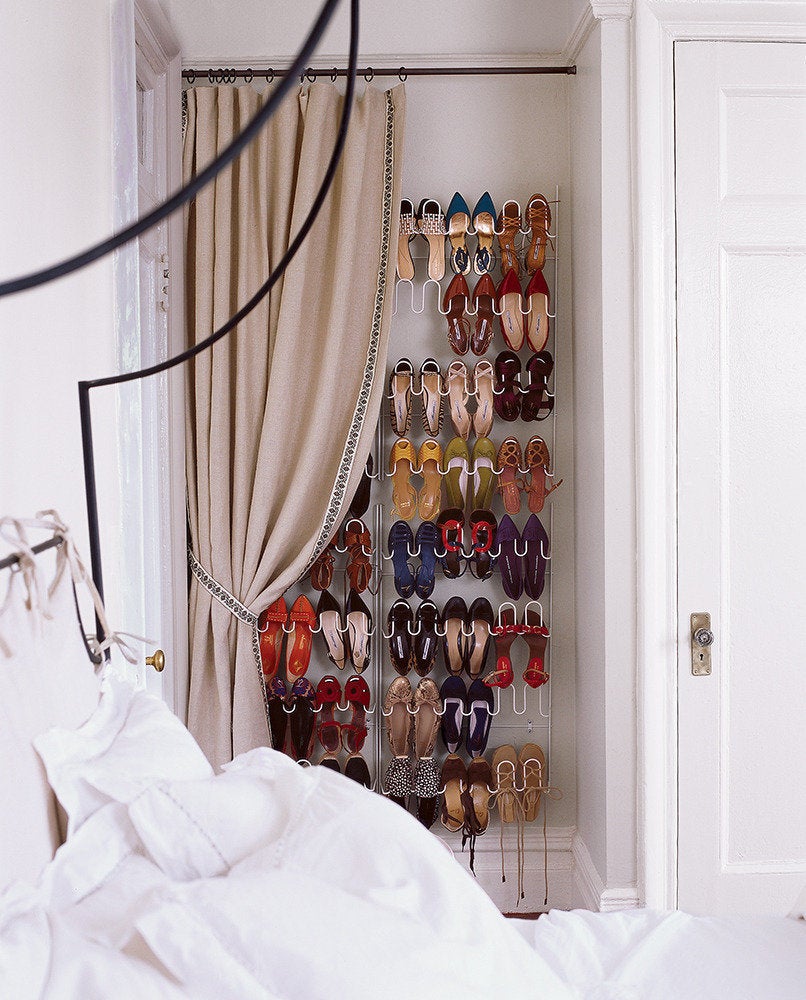 Hang curtains all the way to the ceiling.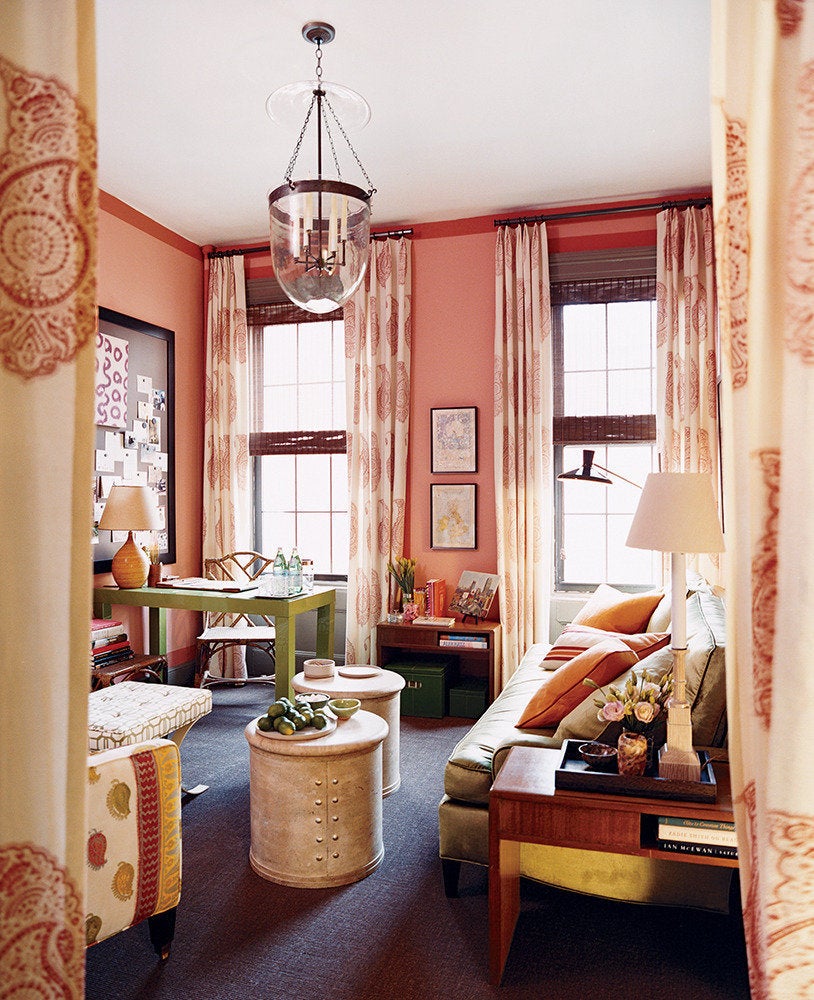 Incorporate mirrored finishes.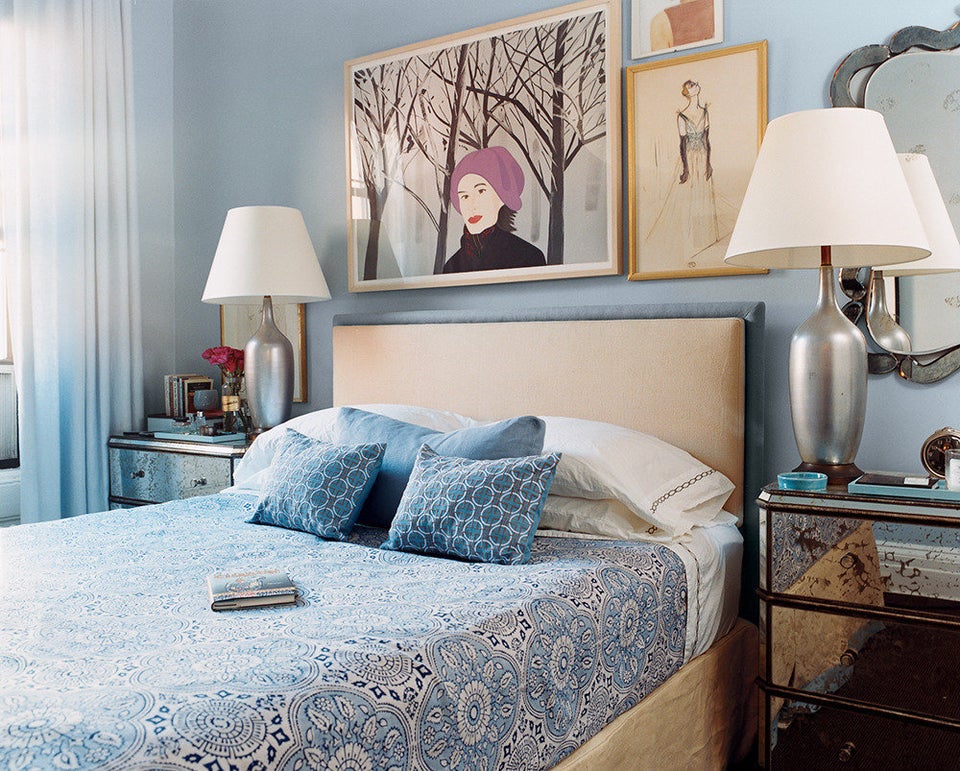 Use a rug to define a space.